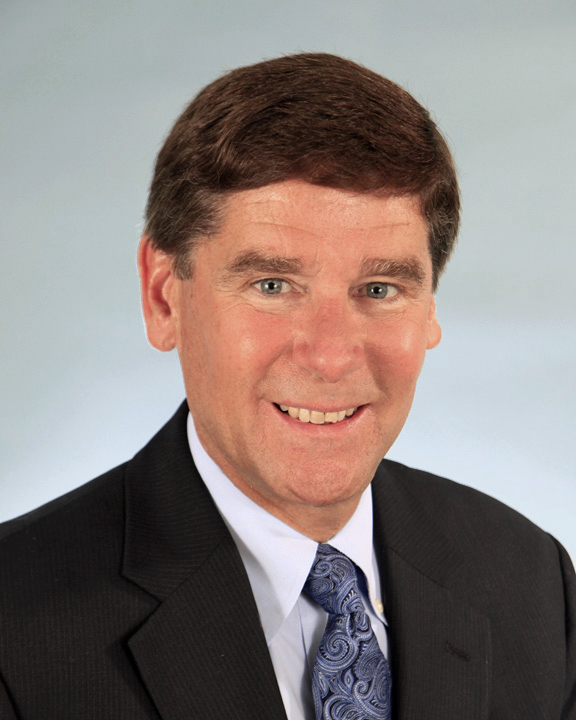 Mount Wachusett Community College Foundation will honor Patrick L. Muldoon, president and CEO of HealthAlliance Hospitals and Central New England Health Alliance, as the 2013 Harold E. Drake Jr. Citizen of the Year for his leadership and service in the community. He will be recognized during the foundation's annual dinner on May 2 at the Colonial Hotel in Gardner.
The Citizen of the Year Award is presented in memory of Harold E. Drake, Jr., treasurer and former president of Royal Steam Heater Co. and Lynde Hardware & Supply, Inc. The award recognizes community members who exemplify Harold Drake's extraordinary commitment to the North Central Massachusetts region.
"Patrick Muldoon contributes a tremendous amount of his time, energy and expertise serving the North Central Massachusetts community. His leadership, particularly in the areas of healthcare and development, benefits the residents of our region in numerous ways. We are proud to recognize him as our 2013 Citizen of the Year," said MWCC President Daniel M. Asquino.
"It really is an honor that I accept on behalf of the HealthAlliance team," Muldoon said. "It takes a team and we have a great team here."
Collaborating with physicians, employees and the community, Muldoon initially led a financial turnaround at HealthAlliance Hospital in 2005. Since that time, the hospital team has led the hospital to rank as one of the top 10 performing hospitals in Massachusetts. The hospital community has heavily invested in primary care physicians, outstanding quality performance outcomes and patient safety through advanced information technology.  HealthAlliance Hospital received Health Care's Most Wired Award four years in a row and was selected as one of the most wireless hospitals in the country. In 2012 and 2013, HealthAlliance Hospital was ranked #1 in Massachusetts for patient safety by Consumer Reports, and has consecutively been ranked the fourth leading hospital in the state for surviving a heart attack. Health Alliance was one of the first hospitals in the country to commit to electronic medical records.
Raised in New Bedford and now a resident of Princeton, Muldoon became involved with community service as a student government leader and athlete in high school, and continued with similar endeavors in college and throughout his career.
Among his community activities, Muldoon serves on the Board of Trustees for Workers' Credit Union and the Spanish American Center, currently as treasurer, the advisory board of the Regional Economic Development Institute at Fitchburg State University and the SHINE Initiative. He previously served for many years on the United Way of North Central Massachusetts, including as past campaign chair.
"Most often, I am applying my leadership skills to the organizations I have the privilege of serving. From serving on these boards, I feel I am the one learning from others and learning from these experiences. We're all trying to do the right thing for the people who live in North Central Massachusetts."
Muldoon also serves on the Board of Trustees of Massachusetts Hospital Association and was elected in 2012 to serve as chair elect of the board after serving as the chair of its Standing Committee on Finance. He has also served in several leadership positions with the American Hospital Association and The Joint Commission.
Muldoon earned his bachelor's degree in health services administration from Providence College and a master's degree in business administration from Loyola University of Chicago. He is currently a Fellow of the American College of Health Care Executives.
He and his wife Eileen, a professional photographer and educator, have two adult children, Lindsey and Shannon.
Tickets to the annual foundation dinner are $75 per person. A social hour will begin at 5:30 p.m. followed by dinner at 6:30 p.m. Reservations are required and may be made by contacting Carla DeFosse at 978-630-9276 or cdefosse1@mwcc.mass.edu.