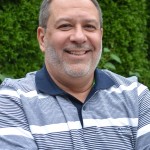 Mount Wachusett Community College and Heywood Healthcare are presenting an open forum, "Radical vs. Real: Islam in the Modern World," on Monday, Oct. 19 from 6 to 7:30 p.m. in the South Café at MWCC's Gardner campus. This forum is free and open to the public.
The event stemmed from discussions between Heywood Healthcare President Winfield Brown, MWCC President Daniel Asquino, Heywood physician Dr. Tariq Malik and others on promoting understanding about the difference between the Muslim faith and the violent, radical organizations making global headlines.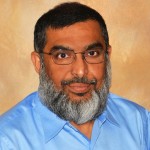 Topics will include an overview of Islam, the world's second largest religion; political unrest in the Islamic Middle East; and radical Islam vs. real Islam; followed by a question and answer session. The forum will be led by members of the Islamic Society of Greater Worcester, who have participated in similar dialogues at colleges, libraries and other venues throughout Worcester County.The speakers, who are all U.S. citizens, include Dr. Saleem Khanani, a hematologist and oncologist affiliated with Heywood Healthcare and St. Vincent Cancer and Wellness Center in Worcester; Noman Khanani, teacher of Islamic studies; and Dr. Amjad Bahnassi, medical director of Behavioral Health Services in Worcester. MWCC Legal Studies Professor James Korman is serving as moderator. Light refreshments will be served.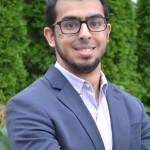 "There are so many misconceptions about the religion and the people, Muslims," Dr. Khanani said. "The goal of the forum is to motivate the audience to learn about Islam directly from Islamic resources, rather than be influenced by the media hype. The activities of the minority do not reflect the beliefs of the majority."Dr. Khanani was born and raised in Pakistan, where he graduated from medical school. In 1992, he emigrated to the U.S., where he completed his residency at St. Vincent's and later worked at UMass Medical Center.
His son, Noman Khanani, is a graduate of Hartford Seminary's master's in Islamic Studies Program with a concentration in Muslim-Christian Relations and also holds a bachelor's degree in journalism and economics from the University of Massachusetts, Amherst.  He teaches and presents sermons in Muslim communities throughout central Massachusetts.
Dr. Bahnassi was born in Syria, where he graduated from medical school. He was trained in psychiatry at UMass Medical Center, and is an assistant professor of psychiatry at UMass Medical School.
"Through our discussions with local leaders, we are presenting this forum to bring a better understanding of the Muslim faith to our students, professors and staff, as well as our greater community," said President Asquino.
"It is my hope that this open forum will help clarify many misconceptions about Islam, the second largest religion throughout the world, while helping us to embrace the diverse cultural fabric which is the hallmark of our country and our region," said Mr. Brown.