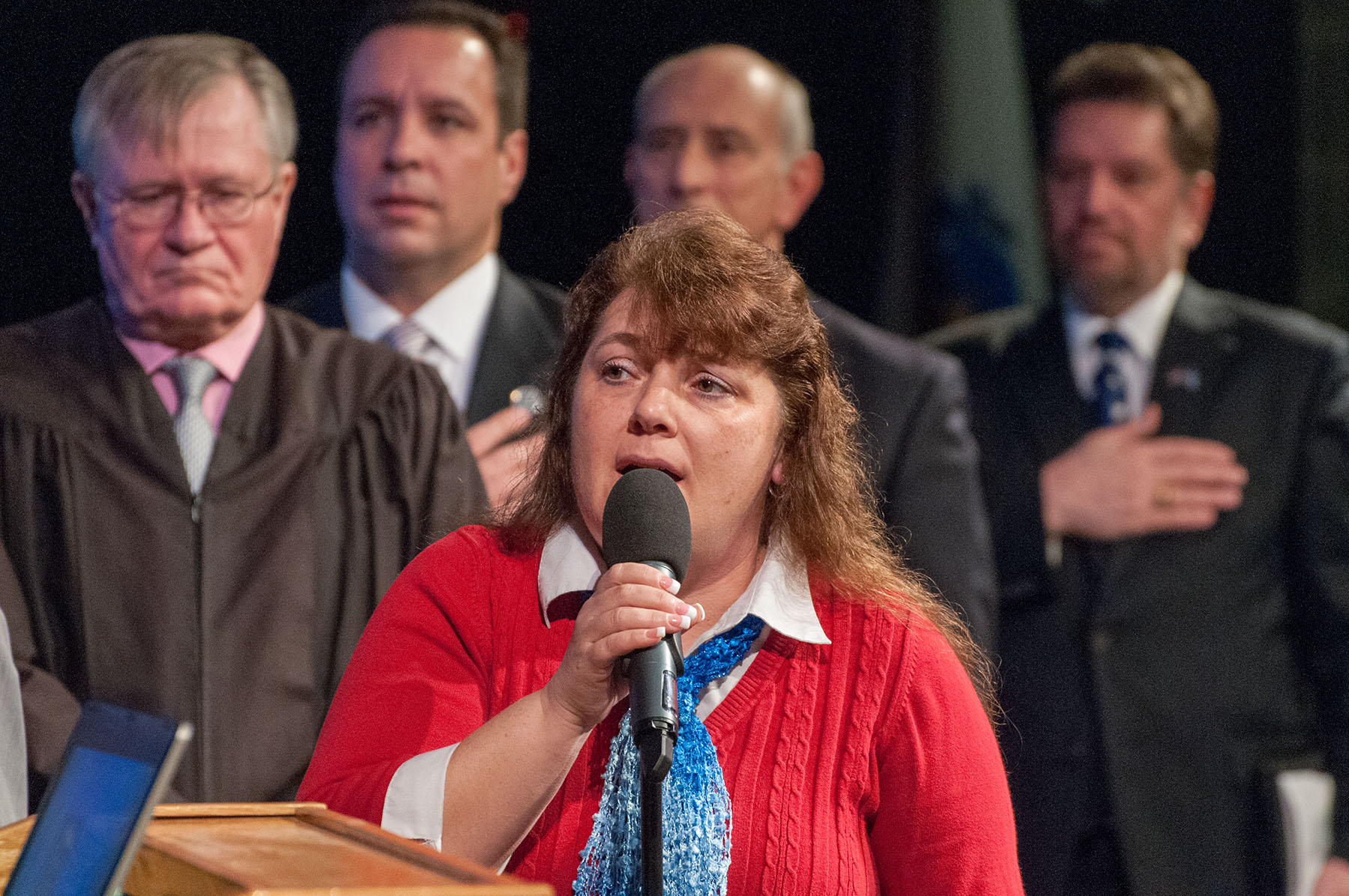 Mount Wachusett Community College served as the backdrop welcoming 222 Massachusetts residents from 47 different countries as new U.S. citizens during a naturalization ceremony on March 19 in the Fine Arts theatre.
For the second consecutive year, the U.S. Citizenship and Immigration Services selected MWCC as the setting as part of its ongoing initiative to bring ceremonies to local communities, said Joseph S. Forte of the USCIS, an alumnus of MWCC. The USCIS presented the candidates for naturalization to the U.S. District Court of Massachusetts, before the Honorable Timothy S. Hillman, United States District Judge, District of Massachusetts.
President Daniel M. Asquino and Gardner Mayor Mark Hawke welcomed the new citizens and their families gathered for the ceremony, and MWCC student Kelli Bator sang the National Anthem.
The United States has a long history of welcoming immigrants from all parts of the world. During the last decade, U.S. Citizenship and Immigration Services welcomed more than 6.6 million naturalized citizens into the fabric of our nation.
This semester, Leominster Campus Dean John Walsh and Academic Counselor Jose Mangual have been working with the United Neighbors of Fitchburg to provide preparation classes for those wishing to apply for naturalization. Ai Co Abercrombie, Assistant Director of Enrollment Management, is also assisting by providing outreach to students and community in the greater Gardner area.
The Citizenship Preparation Program is designed to help legal permanent residents who qualify to become U.S. citizens.Volunteers help candidates fill out forms, provide citizenship classes, provide transportation for those who need it, and translation of documents. The assistance is offered on Friday afternoons from 12:30 to 2:30 through April 25.