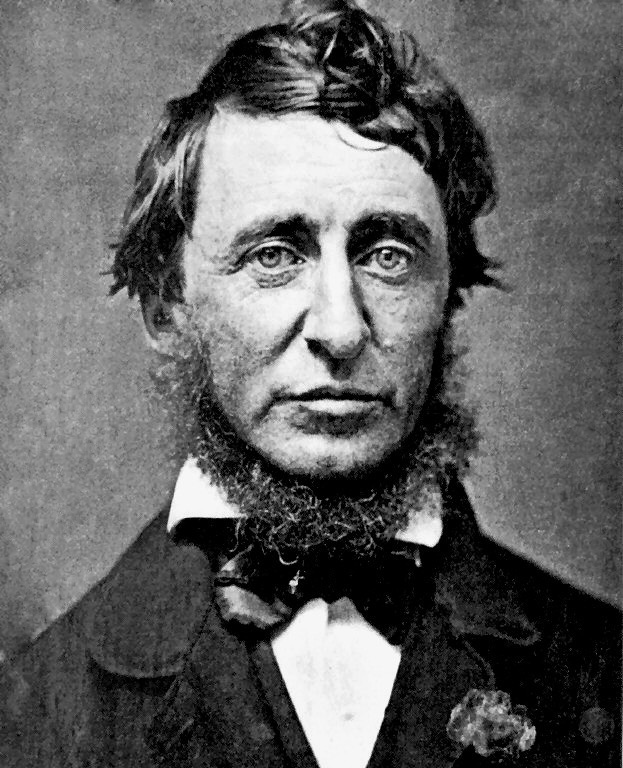 The Mount Wachusett Community College Humanities Project, focusing this year on the lasting relevance of Henry David Thoreau, moves to the North Quabbin region on Tuesday, Oct. 28. Athol Public Library will host a book discussion of "Cabin Fever: A Suburban Father's Search for the Wild" from 6:30 to 8 p.m. at the Athol Public Library.
On Thursday, Oct. 30, the program returns to MWCC's Gardner campus with a performance by Thoreau re-enactor Richard Smith of the Thoreau Society from 12:30 to 1:30 p.m. in the college's theater.
In his book Cabin Fever, author Tom Montgomery Fate documents his own life, drawing inspiration from the philosophies of writer and abolitionist Thoreau and applying them to the present day. In perhaps his most literal application of Thoreau's lifestyle, Fate divides his time between his family's Chicago home and a cabin in the Michigan woods, which he built with the help of friends. Thoreau famously lived for two years in a self-built cabin near Walden Pond in Concord, MA, immersing himself in nature and writing the book "Walden."
Originally from Ohio, Thoreau re-enactor Richard Smith is also a regular at Walden Pond and the Thoreau Society Annual Gathering and has performed at schools, colleges and historical venues throughout the country.
A Massachusetts-bred writer, philosopher and naturalist, Thoreau was a progressive thinker during the 1800s, opposing both slavery and the Mexican-American War. His refusal to pay the poll tax, which was imposed on all adults within a community and helped fund slavery, landed him in jail for one night in 1842. Known for his blunt honesty and sense of humor, Thoreau was also a disciple of Ralph Waldo Emerson and a lover of the natural world, even labeling Mount Wachusett "the observatory of the state."
Established through a challenge grant from the National Endowment for the Humanities (NEH), the MWCC Humanities Project will feature a full slate of free events spotlighting various works written or inspired by Thoreau. The project also includes a campus-wide initiative at MWCC, as the college works to integrate enduring themes raised by Thoreau into multiple academic disciplines and curricula.
For more information about the MWCC Humanities Project and a full schedule of events, visit https://mwcc.edu/humanitiesproject.