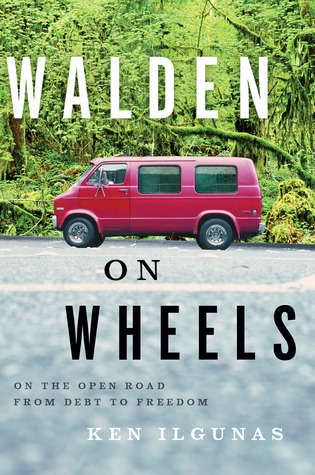 One author's unconventional approach to repaying his student loans will be the focus of a Nov. 6 event for the Mount Wachusett Community College Humanities Project, supported by a National Endowment for the Humanities challenge grant.
Leominster Public Library will host a book discussion of Ken Ilgunas' "Walden on Wheels: On the Open Road from Debt to Freedom" from 6:30 to 8 p.m.
In his book, Ilgunas describes adopting Henry David Thoreau's frugal lifestyle to repay undergraduate student loans and enroll in a master's program, while using his van as a makeshift dorm and avoiding further debt. The book discussion continues the Humanities Project's first-year theme, "East Meets West in a Cabin in Concord: Walden and Beyond," an ongoing discussion of Thoreau's lasting relevance.
Thoreau famously lived an economical two years in a self-built cabin near Walden Pond in Concord, MA, immersing himself in nature and writing journal entries that would become "Walden."
The MWCC Humanities Project is a multi-year initiative to integrate annual themes in the humanities into campus curricula and community events. The first year features a slate of free events spotlighting various works written or inspired by Thoreau, as well as related student projects developed by several MWCC professors.
In 2013, MWCC received one of 173 NEH grants, which are awarded to recipients representing the highest level of humanities research and public engagement.
For more information about the MWCC Humanities Project and a full schedule of events, visit https://mwcc.edu/humanitiesproject.