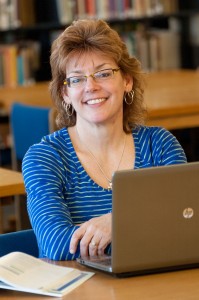 Mount Wachusett Community College is offering free workshops this fall for adult learners interested in earning a college degree.
MWCC's Adult College Experience (ACE) program features a variety of workshops designed to guide adult learners through the steps of applying for college and financial aid, selecting courses, managing coursework and balancing school with work and family life. All participants attending the first session will receive a free gift, and participants attending all four workshops will be eligible to win a free, three-credit course.
"Each year, millions of adult students return to college to expand their career options, change careers, or fulfill a long-held dream of earning a degree. We developed the ACE program at Mount Wachusett to provide students with a roadmap to follow to make their transition to higher education as seamless as possible," said Marcia Rosbury-Henne, Dean of Admissions and Enrollment.
The four-session ACE program, geared toward adult learners age 24 and above, starts Thursday, Nov. 5 from 5:30 to 7:30 p.m. with the workshop "Beginning Your College Journey." During this workshop, students will review the application and enrollment process and complete their application to begin classes in January during the spring 2016 semester. A panel of MWCC alumni who returned to college as adults balancing work, family and studies, will share their stories and answer questions.
The second session, "College Survival 101" will take place Thursday, Nov. 12 from 5:30 to 7:45 p.m. Participants will learn about the requirements of college courses and receive instruction on technology and other tools for achieving college success.
The session, "Getting Financial Aid & Enrollment Express," will take place Thursday, Nov. 19 from 4:30 to 6:30 p.m. Students will receive assistance reviewing and understanding the components of their financial aid package, including knowing the difference between loans, grants, scholarships and work study aid.
The series concludes on Thursday Dec. 3 with the session "Ready, Set, Go!" from 5:30 to 7 p.m. During this final session, students will develop the basis of their academic plan and develop a solid understanding of their program of study and the academic requirements for graduation. The session will end with a pizza party celebration and a drawing for a free, three-credit course.
According to the National Center for Education Statistics, enrollment of students age 25 and above increased by 42 percent between 2000 and 2010 and is predicted to increase by another 20 percent by 2020. In comparison, enrollment of college students age 24 and under increased by 34 percent between 2000 and 2010, and is expected to increase 11 percent by 2020.
To register for MWCC's free ACE program, contact the admissions office at 978-630-9110 or email admissions@mwcc.edu. Registration can also be completed online at mwcc.edu/build/ace.