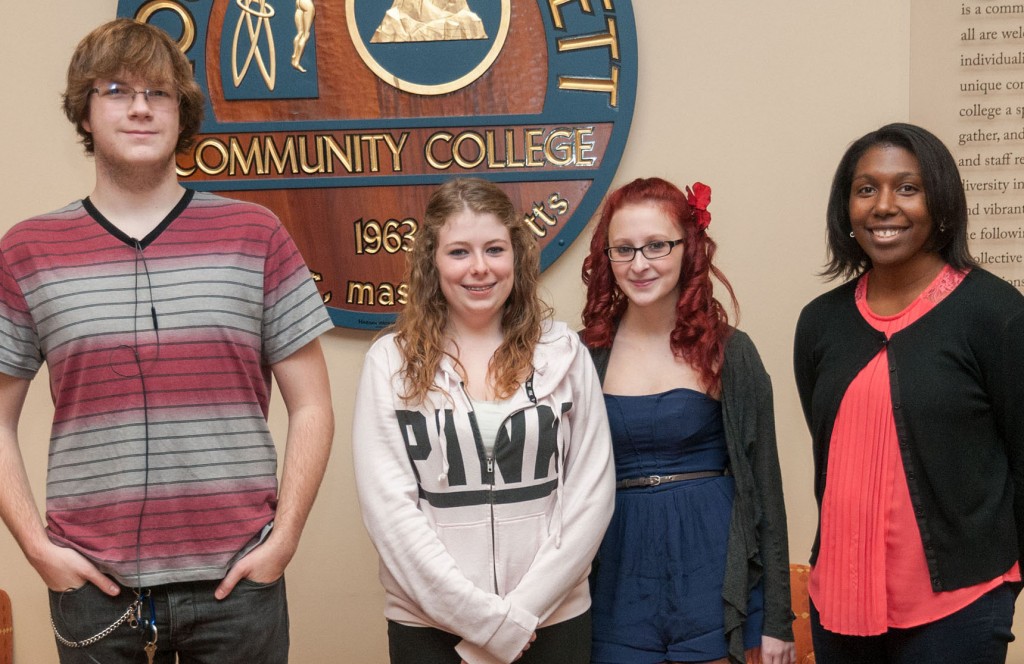 For the third consecutive year, Murdock High School seniors in the Robinson-Broadhurst Career Tech Scholarship program are earning academic certificates at Mount Wachusett Community College while simultaneously finishing their diplomas.
Through a generous grant from the Winchendon-based Robinson-Broadhurst Foundation, Amber Dignan and Melanie Cranfill are pursing MWCC certificates in allied health, and Andrew Phelps is working toward a certificate in computer information systems. Participants also earn certificates in automotive technology and accounting.
Created as a pathway to higher education, the one-year, dual-enrollment program provides full scholarships for Murdock High School students to earn workplace credentials and first-year credits toward corresponding associate-degree programs at MWCC.
"I chose to participate in this program because I wanted a change in my learning environment and wanted to get a head start in college," said Cranfill.
"The program is an amazing opportunity to further my education at virtually no cost," said Phelps. "I have learned that programs like this are wonderful things to try and work hard for because not everyone gets to have a year of college for free."
Overseeing the program are Assistant Dean of Transitions Programming Deb Bibeau, MWCC Foundation Director Carla Zottoli, CVTE Transition Counselor and student advisor Shaunti Phillips, and Murdock High School guidance counselors Anne Marie Borsky and Rachel Weinhold.
The Murdock guidance counselors credit the Robinson-Broadhurst program with providing an opportunity to enhance offerings at the high school and give students a jumpstart on their college and career plans.
All five members of last year's cohort earned a certificate in allied health. Three of these students are now enrolled in the Department of Higher Education's STEM Starter Academy at MWCC.
"Being in the Robinson-Broadhurst dual-enrollment program and the STEM Starter Academy was seriously a life-changing experience," said Dakota Wood, a 2014 graduate who is now pursuing a degree in health care. "I was exposed to what college was like while I could still participate in senior events. Plus, I graduated high school with a free year of college under my belt."
CJ Husselbee, a first-generation college student and an initial participant in the Robinson-Broadhurst program, earned an associate degree in Business Administration from MWCC and transferred this fall to the Isenberg School of Management at UMass Amherst.
"Before this, I didn't know if I could afford college. The Robinson-Broadhurst program was really the difference between me going to college and not going."
A 2014 study by the American Institutes for Research explored the correlation between access to early college and advancement in secondary and higher education. These students are five-percent more likely to graduate high school, 20-percent more likely to earn their college degrees simultaneously, 21-percent more likely to enroll in a two-year school and four-percent more likely to enroll in a four-year school.
– Cameron Woodcock