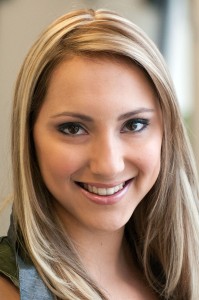 When Ketheny Dutka was 11 years old and living in Brazil, she could not imagine what it would be like to live in the U.S. Now, she cannot envision being anywhere else.
"I'm here and I love it," said Dutka, 18, a business administration major at Mount Wachusett Community College, who will be competing this month in the Miss Massachusetts Teen USA pageant.
Since moving to Leominster in 2007 and becoming a U.S. citizen, Dutka has overcome several significant challenges and achieved a number of accomplishments along the way. First, she arrived knowing no English, but quickly picked up the language while attending Samoset Middle School, and is now fluent in two languages.
After that, she tackled high school and college courses as a dual enrolled student in MWCC's Gateway to College program. When she earned her high school diploma earlier this year, she was named valedictorian of the Gateway class of 2013 and had already completed one-third of her college degree. Next May, she'll earn an associate degree and then plans to continue on for a bachelor's degree.
"The Gateway program was an opportunity that I had been looking for," she said. "The students all came from different communities and backgrounds, yet we all bonded together, which helped a lot. The program allowed me to skip a grade and start my college education early."
Dutka, who works two part-time jobs, is not one to shy away from challenges. While visiting family and friends in Brazil in 2012, she had the opportunity to meet Miss Teen Brazil through a mutual friend. Unfamiliar with pageants, she returned home to Leominster and researched opportunities similar in the U.S.
"I love modeling and when I researched pageants like Miss Teen USA, I discovered they focus on community service and charitable work. It seemed to combine many of my interests, so I decided to try."
Earlier this fall, she applied to compete in the Miss Massachusetts Teen USA competition, and was accepted as a contestant. She'll join dozens of other teens vying for the crown Nov. 22 through Nov. 24 at the Lowell Memorial Auditorium.
"I see it as opening new opportunities. I'm always striving for a goal that will benefit me in the future. It's hard work, but it's fun and a great experience. I'm enjoying every minute of it. I feel very confident. Even if I don't win, I feel like I've already won because of all the hard work I've put into it," she said.
"We're proud of Ketheny," said Deb Bibeau, Assistant Dean of Transitions Programming for MWCC's Division of Access and Transition. "She did an amazing job in the Gateway program at MWCC, both as a student and as a role model for her peers. Her work ethic and perseverance demonstrate how young folks like her can overcome the odds to achieve great things."