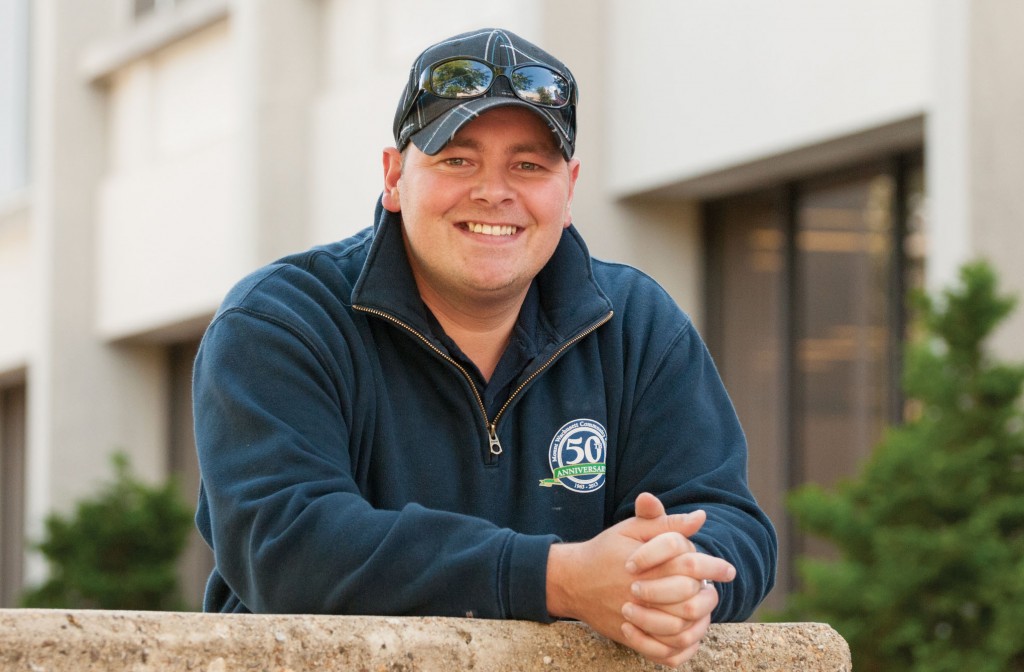 Mount Wachusett Community College student leader John Day was recognized for his enthusiasm and dedication, qualities demonstrated by Dean Richard Sullivan, formerly of Cape Cod Community College (CCCC).
Day received the Dean Sullivan Award at the Community College Student Leadership Association's (CCSLA) annual conference, held Oct. 16 through 17 in Wakefield, months after receiving the MWCC Peter J. Trainor Leadership Award.
As an AmeriCorps VISTA in the Center for Civic Learning and Community Engagement, Day recruited 200 volunteers to package over 20,000 meals for the MWCC edition of September's 19th Annual United Way Day of Caring. He also serves as president of Beyond Str8 and the Phi Theta Kappa Honor Society, as well as treasurer of the Student Government Association (SGA), an ambassador for Saltmoney.org and a mentor for Students Serving Our Students (SOS).
"I am very humbled and touched that my MWCC advisors, particularly Associate Dean of Students Greg Clement, nominated me for this award and put so much thought into the submission letter," said Day. "Opportunities at MWCC are abundant, and the people I've met have led me into the various roles I currently perform."
"John is an ideal candidate for the Dean Sullivan Award. In a short amount of time, he has become an active participant in student and veteran affairs and a mentor and advocate for students from all backgrounds," said MWCC President Daniel M. Asquino, who spent seven years as Sullivan's colleague dean at CCCC and also praised Day's leadership in the Day of Caring. "Dean Sullivan's number-one concern was always the well-being of his students. He would bend over backwards to help any student in trouble, and John exemplifies these qualities."
During his two-plus years at MWCC, Day has also served as SGA Vice President, an orientation leader and a work-study employee in the Veterans Success Center.
"John is an exceptional role model for MWCC students. His greatest characteristics are his kindness and energy," said Clement. "He takes advantage of all the opportunities offered here and encourages other students to do the same. "
The CCSLA is comprised of all 15 Massachusetts community colleges, as well as New Hampshire Technical Institute and Nashua Community College in New Hampshire.
– Cameron Woodcock