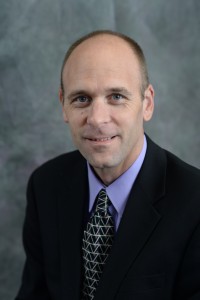 The Mount Wachusett Community College Board of Trustees voted tonight to recommend that the Massachusetts Board of Higher Education (BHE) approve Dr. James Vander Hooven as the next president of the college. The BHE is expected to take up the matter at their January 17th meeting. Today's vote follows a nationwide search for the next leader of the college following President Daniel M. Asquino's announcement of his retirement earlier this year. President Asquino is expected to remain at the college through a transition period with the new president. Following approval by the board of higher education, Dr. Vander Hooven will serve as the third president of Mount Wachusett Community College, which was founded in 1963.
"We are confident that Dr. Vander Hooven has the leadership skills and experience to lead Mount Wachusett Community College forward," said Board of Trustees Chair Tina Sbrega. "We have been very fortunate that the college has benefited from the exemplary leadership of President Asquino for the past three decades," added Sbrega. "Dr. Asquino's willingness to continue to serve with Dr. Vander Hooven will ensure a seamless and successful transition for the college, its students and the greater community."
Dr. James Vander Hooven has been committed to the ideas of access and opportunity in higher education for the majority of his professional career. After a few years of secondary teaching and administration, Vander Hooven found his true calling when he stepped foot into a nontraditional classroom and he was the youngest person in the room. From that evening on, he has focused his energy and time on increasing opportunities for students of all ages and backgrounds to achieve their academic, professional, and personal goals.
Dr. Vander Hooven is currently serving as the Vice President for Enrollment Management at Landmark College in Putney, Vermont. In this role, he serves as the College's chief enrollment officer, manages recruitment activities, enrollment and admissions processes, and administers the Office of Financial Aid. He also oversees the Office of Transfer, Career, and Internship Services.
Prior to joining Landmark College, Dr. Vander Hooven was president of Tohono O'odham Community College, a Tribal College located on the Tohono O'odham Reservation in Arizona. In that role, he oversaw the $9 million construction of a new main campus, strengthened programs in the areas of STEM (Science, Technology, Engineering and Math) and developmental education, and represented the Tribal Colleges in annual presentations on Capitol Hill.
In previous roles, Dr. Vander Hooven has served as Vice President of Student Affairs and Enrollment Management at Lakes Region Community College in Laconia, New Hampshire, and Regional Dean of Academic and Student Affairs at National American University in Denver, Colorado. The breadth of his experience gives him a keen understanding of the challenges and opportunities of educational leadership. He is dedicated to building strong teams designed to achieve important goals and improve student outcomes.
Dr. Vander Hooven attained his Bachelor of Arts degree in English from The Ohio State University. He received his Master of Arts degree in American Studies from the University of Wyoming. In 2009, he was awarded his Doctorate in Higher Education Leadership from the University of Maine, where he focused on student access. His dissertation was titled, "Lessons From Success: The Experience of Women Who Successfully Completed an Associate Degree While Parenting Children." He lives in Keene, New Hampshire. View James Vander Hooven's resume at mwcc.edu/presidents-transition.
Dr. Vander Hooven was selected following a national search lead by Search Committee Chair Richard Cella and a committee comprised of college and community representatives. The committee was assisted in the search by R.H. Perry and Associates, a presidential search firm. "I commend the Board of Trustees and the search committee for their thorough and thoughtful approach to the process," said Sbrega. "Over the past two weeks, the college and greater community participated in a series of forums with all of the finalists," explained Sbrega. "The campus and community engagement with this historic search is deeply appreciated."
For more information on Dr. Vander Hooven and the search process, click here.