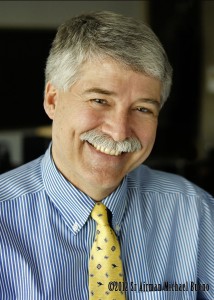 Veteran services officials from colleges and universities throughout the country had the opportunity to learn about Mount Wachusett Community College's Center of Excellence for Veteran Student Success during a recent national conference.MWCC Director of Veterans Services Bob Mayer was selected to present on "Student Veterans' Centers: Designing to Implementation to Upgrading," during the 2015 NASPA Veterans Conference Feb. 8 – 10 in Louisville, KY.
Mayer, a veteran of the U.S. Army and the Army National Guard, participated on the panel with administrators from the University of Arizona, the University of South Florida, Bowling Green State University, and Keiser University. His remarks focused on the growth of the college's Veterans Success Center and its partnerships with Veterans Administration and local and state veteran support groups to augment services to students.
The 2015 NASPA Veterans Conference was designed to provide a forum for experienced professionals focusing on institutional policy, programming and other emerging issues in serving military students and veterans.