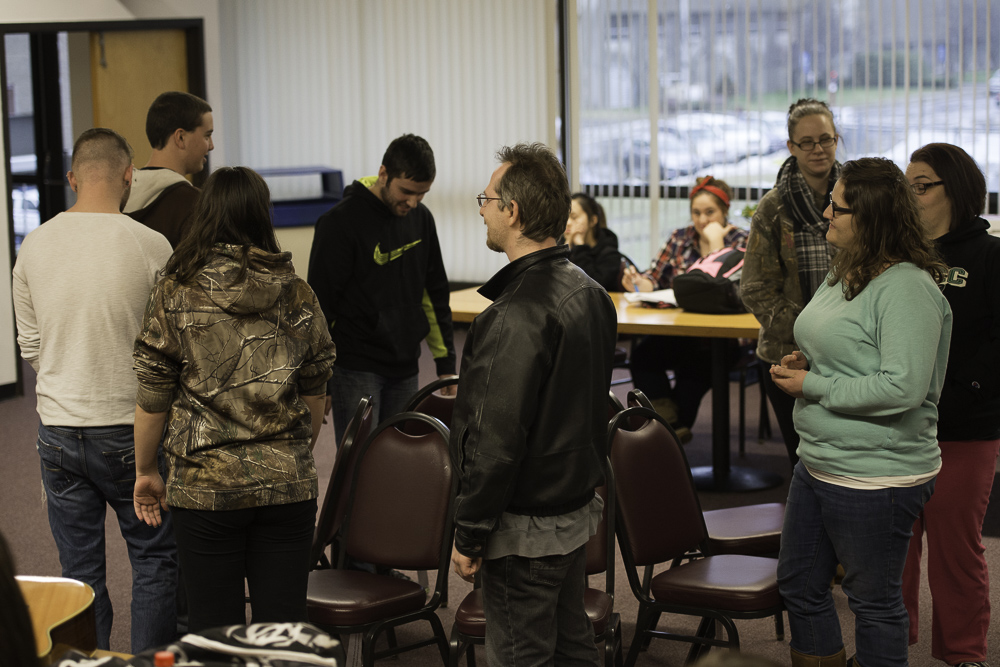 Where can you combine the classic party game musical chairs with TRIO trivia? At the Visions and Rx programs' year-end party.
Dozens of students who participate in MWCC's Visions and Rx programs shared some laughs and bits of history, along with a giant cake to celebrate the 50th anniversary of the federal TRIO Student Services Support programs.
Ten student volunteers dwindled to one winner in the game, with each participant taking a moment to share a TRIO fact. Among the highlights:
Since 1964, when TRIO launched its first program, Upward Bound, more than two million students have graduated with assistance from TRIO programs.
MWCC's Visions and Rx programs serve approximately 320 students each year and are two out of 1,900 TRIO programs throughout the country.
More than 1,000 colleges and universities house TRIO programs, which are funded through the U.S. Department of Education.
There are 59 TRIO programs in Massachusetts providing services to students.
Celebrities Oprah Winfrey, Taye Diggs, Angela Bassett, Patrick Ewing an John Quinones were all TRIO participants.
Students served by TRIO graduate at a higher rate than students who do not participate in TRIO programs.