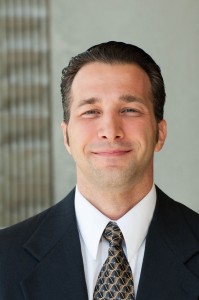 Dr. Stephen Grieco, an accomplished composer with extensive experience in community college education, has joined Mount Wachusett Community College as dean of the School of Liberal Arts, Education, Humanities and Communications. Several new faces have also joined the college's Division of Academic Affairs.
"We are delighted to welcome Dr. Stephen Grieco and all of our new faculty and staff members to Mount Wachusett Community College as we begin an exciting new academic year," said President Daniel M. Asquino.
Prior to arriving at MWCC, Dr. Grieco served for five years as dean of Arts and Humanities at Montgomery County Community College in Blue Bell, PA. Previously, he served as assistant dean of Liberal Studies and Educational Support Services at the Community College of Philadelphia, where he also served as music department chair. He replaces former dean Dr. Vincent Bates, who accepted an administrative position at Northern Virginia Community College.
While working on his doctoral studies at Arizona State University, Dr. Grieco began teaching at local community colleges including Phoenix College, the oldest community college in Arizona. An offer to fill an unexpected vacancy teaching music theory and music history led to a permanent, full-time position at the college, where he expanded the program to include composition and music technology and served as department chair.
Dr. Grieco's academic work with data and analytics has been recognized at numerous conferences and organizations including the American Association of Community Colleges, EDUCAUSE, Blackboard Analytics, and the League for Innovation. His work as an academic dean and ability to make systemic positive change using analytics was recently published in the EDUCAUSE Review Online.
As a composer, his works have been commissioned and performed in Europe and throughout the United States by numerous ensembles, including the Cleveland Chamber Symphony Orchestra, the United States Army Chorus, Arizona State University Symphony Orchestra and award-winning organist Kimberly Marshall. His work has garnered awards from Pro Musica, the North American Artists' Foundation, Meet the Composer, the MidAmerican Center for Contemporary Music, Cleveland Chamber Symphony, Arizona State University, Bowling Green State University, Contemporary Music Society and the Victoria Bohlen Award.
At MWCC, Dr. Grieco plans to focus on ways to enhance and coordinate opportunities in the creative arts and media arts, building upon the existing strengths of the college's Broadcasting and Electronic Media, Art, Theatre and Computer Graphic Design programs.
"There's a real opportunity here for students to take advance of resources that you don't see at most four-year institutions, and I want to build upon that. There's outstanding technology here and we have faculty members who are professionals in their fields."
Dr. Grieco holds a doctorate in Musical Arts from Arizona State University, a master's degree in Music Composition from Bowling Green State University, and a bachelor's degree in Music Composition from the State University of New York at Fredonia.
Others joining MWCC's Division of Academic Affairs include:
Kara Roche, a former adjunct in the English department and an academic advisor at the college, has joined the English department as a full-time faculty member; Aliza Miller, who previously taught math at the Community College of Vermont and other Vermont colleges, joins the math department as a full-time faculty member; Dr. Cheryl Ann Wilson, who previously taught honors science courses at Belmont High School,  is the new chair of the Clinical Laboratory Science program; and Dr. Gary Ackerman has joined MWCC as the new director of the Center for Teaching and Learning. He previously taught information technology courses and served as a technology coordinator in Vermont.
In addition, Emily Cabrera, who previously served as a clinical nursing facilitator at Becker College, joined the nursing faculty in the evening program. Debra Boucher, formerly MWCC's director of advising, is the new director of student success. She will continue to oversee the Advising Department. Liza Smith has joined MWCC as assistant director of advising. She is a former coordinator of career and academic planning for web services at Quinsigamond Community College.