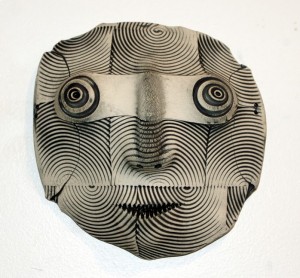 Mount Wachusett Community College continues its 50th anniversary celebration in October with an alumni art exhibition and a special performance of Shout: The Mod Musical for alumni, students, the college community and friends of the college.
An evening of the arts will take place Thursday, Oct. 10 featuring an alumni reception from 6 to 8 p.m. in the East Wing Gallery and a special performance of Shout at 7 p.m.
Tickets for the Theatre at the Mount performance have been rolled back to the 1960s price of $6. Admission includes the alumni reception, the art exhibit and performance.
Set in the 1960s, Shout tracks five groovy gals as they come of age during the liberating days that made England swing and features chart-topping hits such as "To Sir with Love," "Downtown," "You Don't Have to Say You Love me," "Son of a Preacher Man," and "Goldfinger." Members of the ensemble cast of include Fatima Elmi, Shani Farrell, Melissa Gates, Alison Laverdiere, Chelsea Young, Katrina Caouette, Amanda Feeley, Amanda Lawton, and Olivia Ryan.
Theatre tickets can be purchased online at mwcc.edu/tam or at the box office, 978-630-9388. Additional performances of Shout will take place through Oct. 13
The art exhibition will include the work of more than 30 alumni of MWCC's art program and the opportunity to reminisce and reconnect with former professors and classmates.
"During my studies at Mount Wachusett Community College in the early 90's, I was a painting major and an art history minor," said Alex Magay, director of the art department at The Winchendon School and a member of the MWCC art department advisory council.
"I studied painting under John Pacheco, Gene Cauthen and Jean Tandy. They provided me as a young artist with direction and insight that would fuel my artistic development, and insight, for many years to come. My experiences in Gardner at the Mount helped prepare me to pursue and complete my next two degrees at the University of Massachusetts, Amherst."