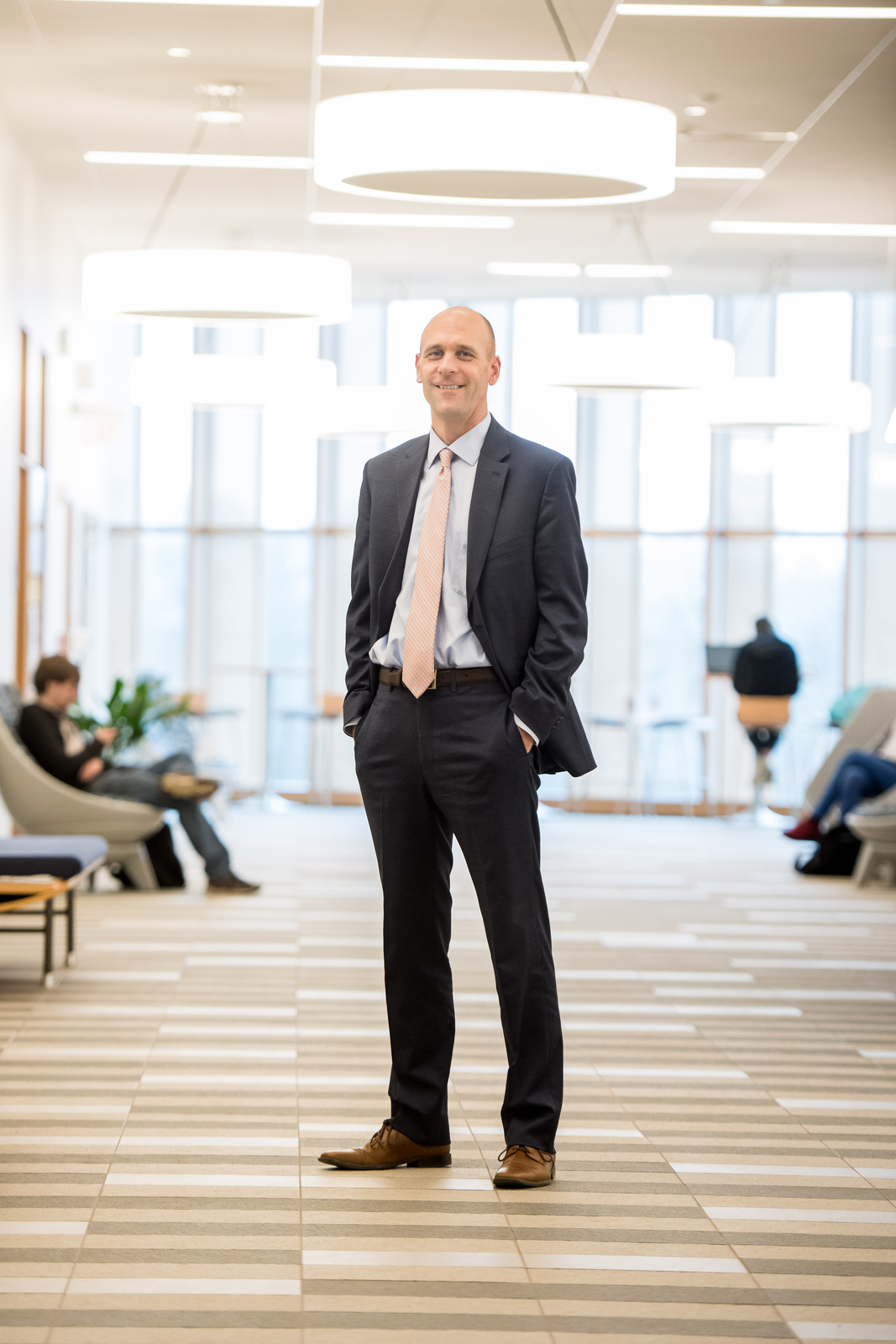 By Paula J. Owen of the Telegram & Gazette
Mount Wachusett Community College (MWCC) is more than half a century old, yet the school has only had a few presidents – the newest is James L. Vander Hooven, 45, who officially took the post as MWCC's third president on March 19.
His predecessor, former president Daniel M. Asquino, who retired March 17, held the post for 30 years and was the longest-serving public higher education president in the state. Mr. Asquino, appointed in 1987, succeeded the college's first president, Arthur F. Haley.
On Dec. 15, the MWCC board of trustees voted to appoint Mr. Vander Hooven and the Massachusetts Board of Higher Education approved the appointment on Jan. 17.
Mr. Vander Hooven, who lives in Keene, N.H., was vice president of enrollment management at Landmark College in Putney, Vt. He previously served as president of Tohono O'odham Community College, a tribal college in Arizona; as vice president of student affairs and management at Lakes Region Community College in Laconia, N.H.; and as regional dean of academic and student affairs at National American University in Denver. He holds a doctorate in higher education leadership from the University of Maine.
To read the full article, visit the Telegram & Gazette website.