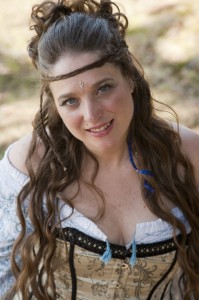 International neo-Celtic artist Kellianna will perform songs of myth and magic during a free concert Friday, March 15 at Mount Wachusett Community College, 444 Green Street. The performance will begin at 8 p.m. in the theatre of the Raymond M. LaFontaine Fine Arts Center.
A resident ofWendell,Mass., the singer/songwriter performs powerful goddess and mythology-inspired folk music and chant. With guitar and vocals, she brings to life the stories and sagas of the gods and goddesses, and with Native American frame drum and chant, she honors the earth and the ancestors via primal drumming and powerful vocals. Kellianna also facilitates chant circles at festivals and shops throughout the country. She is experienced in the art of ritual chant and uses the song to move energy, to celebrate the ancient mysteries, and to strengthen intention.
Joining Kellianna in the performance are Athol musicians Adam Bergeron, piano, Ethan Stone, piano and Fern Thorpe, guitar; Jen Spingla of Ashburnham, bass guitar; Tina Horn of Wendell, percussion; Anne Silverman of Belmont, piano; and Jenna Greene of Rhode Island, harp and vocals.
Kellianna has performed at venues throughout the U.S. and internationally, including New York, Washington, England, Ireland and the Netherlands. Her recordings include Lady Moon in 2004, I Walk with the Goddess in 2007, Elemental in 2010; and The Ancient Ones in 2012.
The concert, presented as part of the college's 50th anniversary celebration, will be recorded by audio and broadcasting students enrolled in MWCC's Broadcasting and Electronic Media program. For more information, visit www.kellianna.com.