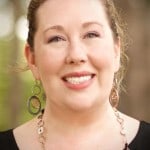 MWCC has appointed two staff members to key positions within the college's Access & Transition division. Established by President Daniel M. Asquino nearly two decades ago, the division now serves 4,000 North Central Massachusetts middle and high school students annually through 18 distinct programs in partnership with a dozen area school districts.
Fagan Forhan of Lancaster has been appointed assistant dean of K-12 partnerships & civic engagement. For the past 10 years, she has worked to propel MWCC to the forefront of state and national civic engagement leadership, most recently as director of experiential learning opportunities and civic engagement and director of MWCC's Center for Civic Learning and Community Engagement.
She has been responsible for the strategic direction and oversight of implementation for the Center for Civic Learning & Community Engagement, which includes United Way Youth Venture of North Central Massachusetts, the Students SOS program, internships, service learning and career placement. In her new role, she will work to further incorporate civic learning into the K-12 partnership programs.
Forhan serves on the Massachusetts Board of Higher Education's study group on civic learning and is a member of the national steering committees for The Democracy Commitment and for the American Association for State Colleges and Universities' (AASCU) Economic Inequality Initiative. She serves on the foundation board for the Sizer School in Fitchburg, and as advisor to MWCC's chapter of the Phi Theta Kappa International Honor Society, and the student club Otaku United.
Prior to joining MWCC in 2006, Forhan served for six years as chief of staff for former State Rep. Brian Knuuttila. She earned her bachelor's degree in psychology from the University of Massachusetts, Amherst and is pursuing a master's degree in applied communications from Fitchburg State University.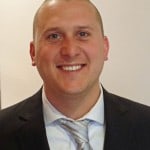 Craig Elkins of Fitchburg has been promoted within the division to senior director of dual enrollment, assuming greater responsibility overseeing the college's dual enrollment and early college initiatives. Over the past decade, Elkins has been committed to helping underrepresented youth from North Central Massachusetts achieve their educational goals through his service in local school districts as well as state and federally funded grant programs at MWCC.
As a first-generation college student, Elkins is aware of the challenges young people face as they work toward completing high school and earning college degrees. He works diligently to educate and mentor students and instill in them the skills necessary to be academically successful, engaged citizens and active community members.
Elkins received a bachelor's degree in biology from Plymouth State University and a master's of education degree in leadership and management from Fitchburg State University.
"We are delighted to announce these key leadership appointments to the enterprising division of Access and Transition," said Lea Ann Scales, Vice President of External Affairs, Communications and K-12 Partnerships. "Fagan and Craig both bring great energy, strategic thinking and a deep commitment to our K-12 partners and our region's students."