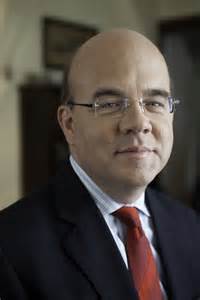 With more than 50 million Americans living in poverty, including nearly 27,000 residents of North Central Massachusetts, the 50-year War on Poverty remains a critical national and local issue.
On June 13, more than 250 local and state leaders, students, educators and community members gathered in Leominster for the symposium "Poverty at Home/Reasons for Hope." The event, sponsored by the Montachusett Opportunity Council in partnership with Mount Wachusett Community College, Fitchburg State University and the North Central Massachusetts Minority Coalition, commemorated the 50th anniversary of the Economic Opportunity Act and the Civil Rights Act of 1964.
Guest speakers included Congressman Jim McGovern and Ronald G. Marlow, Massachusetts Assistant Secretary for Access and Opportunity. Panelists and participants discussed current economic trends in the region, explored the causes of poverty, and provided inspiration to change the patterns that lead to poverty.
In North Central Massachusetts, 26,889 people are living in poverty and an additional 35,204 people are classified as "low income," according to information provided by MOC.
Presenters emphasized that overcoming poverty in the region, state and nationally will require a concerted effort among public agencies, elected officials, nonprofit organizations, academic institutions and the private sector.
MWCC President Daniel M. Asquino, who served on the panel "Creating Hopeful Communities," spoke on the importance of education in lifting families out of poverty, beginning with early childhood education, a strong foundation in K-12 schools and higher education.
President Asquino emphasized the national need for a paradigm shift in how education is viewed. Instead of being treated as a private benefit for individuals, education should be recognized for the public benefits it provides. Access to higher education should be an opportunity for all.
"We need to get back to treating education as an investment, and not an expense," he said.