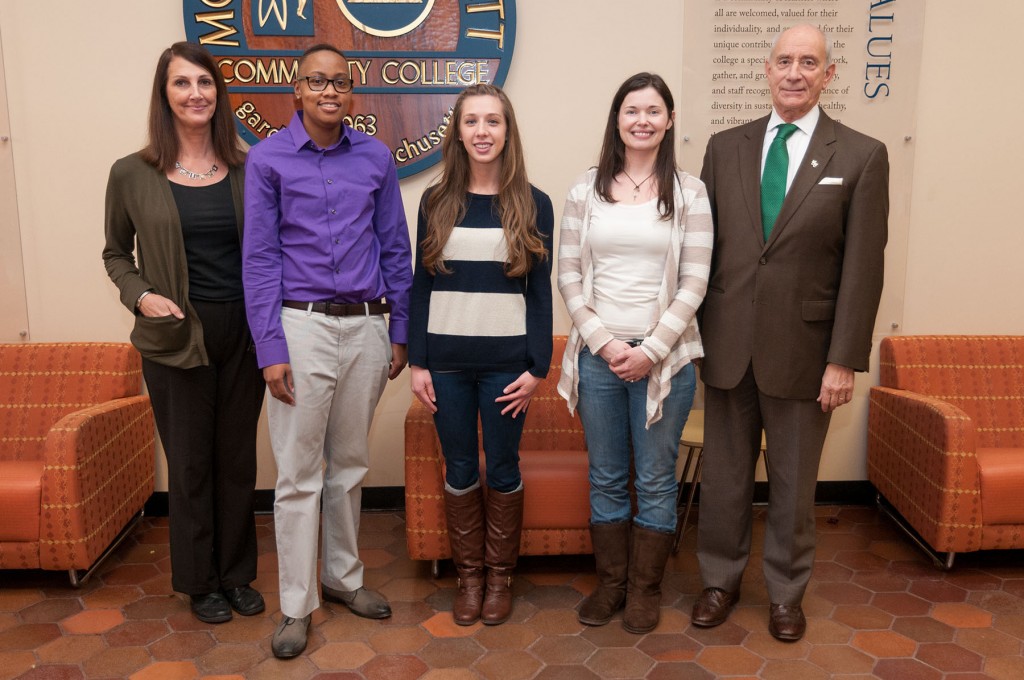 MWCC students Gemini Walter, Shannen Pimental and Tonia Ciesluka are the winners of the third annual President's Commitment to Diversity Scholastic Competition. Each will receive a free, three-credit academic course for use during the spring or summer 2015 semesters.
Walter, a Human Services major, was selected for an essay focusing on interracial relationships and reflecting on how curent issues between Caucasions and African Americans stem from unresolved power struggles dating back to the Colonial era.
Ciesluka and Pimental were selected for sculptures depicting diversity. Ciesluka, a General Studies Allied Health major who plans to pursue a nursing degree, sculpted diverse figures that collectively spell out the word "Humanity." Pimental, also a General Studies Allied Health major who plans to continue for a Physical Therapist Assistant degree, created a globe sculpture with seven clay figures representing diversity on the seven continents.
The annual scholastic competition, sponsored by the MWCC Diversity Committee, invites students to prepare papers, posters, essays, research work, or other original, creative work related to issues of diversity or identity, such as those involving disability, race, socioeconomic status, veteran status, gender, ethnicity, sexual orientation, and national origin, as well as the value such diversity brings to the learning and working environment.