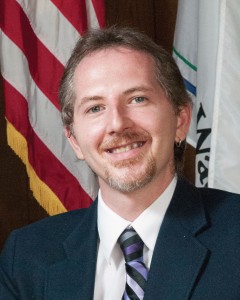 MWCC Student Trustee Phillip Stan has been named a 2015 Coca-Cola Community College Academic Team Bronze Scholar. This year, the Coca-Cola Scholars Foundation recognized 150 students out of 1,700 applicants. Stan was awarded a $1,000 scholarship and a medallion.
"We are extremely proud of Phil Stan for achieving this prestigious recognition," said President Daniel M. Asquino. "The Coca-Cola scholars program is highly competitive and is awarded to our nation's best and brightest students. Phil is an outstanding, dedicated mentor to his peers and an inspiration to the entire college community."
The competition required students to write an essay on what they view as their most significant contribution at their college. Stan's award-winning essay focused on his work as a volunteer mentor to fellow students through the Students Serving Our Students (SOS) program, created by students and administered through the Center for Civic Learning and Community Engagement.
"Were it not for the SOS program, many of the students that have visited us would not have seen their dream of college completion reach fruition," Stan wrote. "It is for this reason that I consider my involvement with the program my greatest collegiate contribution."
A Gardner resident and accomplished musician, Stan is majoring in Liberal Arts with a concentration in music. After graduating from MWCC this May, he plans to continue for his bachelor's and master's degrees and pursue a career as a music therapist working with children with autism and other special needs.
At MWCC, Stan serves in several leadership roles. In addition to serving on the Board of Trustees, he is vice president of civic and community engagement for the Phi Theta Kappa Honor Society, a member of Commonwealth Honors Program, and a mentor with the Students Serving Our Students (SOS) program within the Center for Civic Learning and Community Engagement.
Stan will be honored during the PTK All-State Academic Team Recognition ceremony on May 1 at the State House in Boston.
The Phi Theta Kappa international honor society administers the Coca-Cola Community College Academic Team Program and recognizes Coca-Cola Community College scholars during All-State Community College Academic Team Recognition ceremonies held in 38 states.
Community college presidents or their designated nominators may submit no more than two nominations per campus for this award. An independent panel of judges considers outstanding academic rigor, grade point average, academic and leadership awards, and engagement in college and community service in the selection process.
"We thank the Coca-Cola Scholars Foundation for their vote of confidence in community college students by investing in their futures," said Dr. Rod Risley, Executive Director of Phi Theta Kappa. "Their support is especially welcome during this challenging economic climate, as more and more community college students need additional resources to help them complete their degrees."
"The Coca-Cola Scholars Foundation has a long history of providing financial assistance to outstanding students at community colleges," said J. Mark Davis, President of the Coca-Cola Scholars Foundation. "We are proud to partner with Phi Theta Kappa and make it possible for deserving students to achieve their educational goals."
Phi Theta Kappa Honor Society the largest honor society in American higher education with more than 1,285 chapters on two-year and community college campuses in all 50 states of the U.S., and in numerous countries. More than three million students have been inducted since its founding in 1918, with approximately 134,000 students inducted annually.