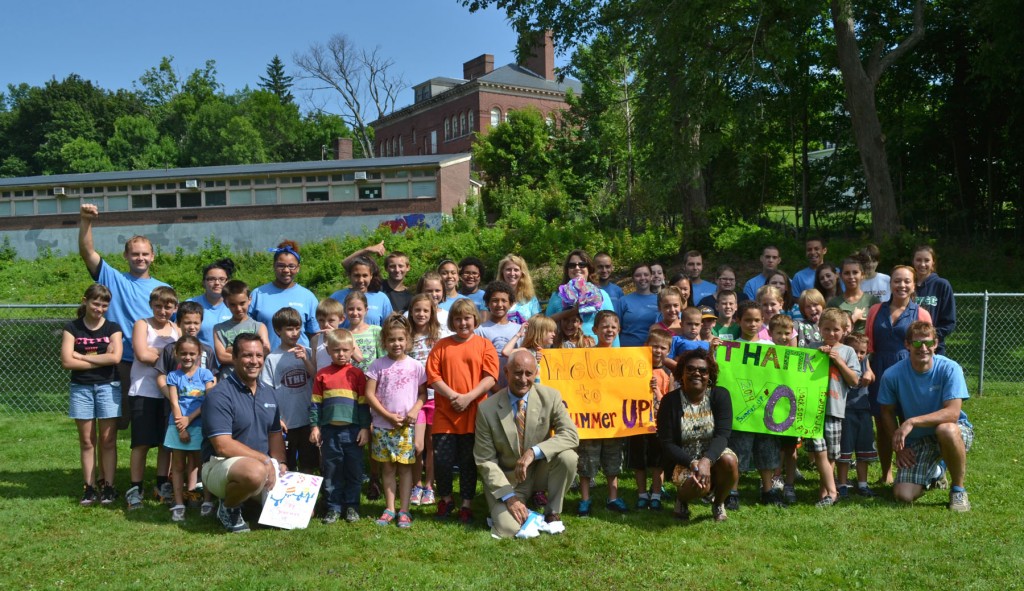 Summer UP, an MWCC Access & Transition program that began a decade ago to provide safe, summertime activities and employment opportunities to area youth, enhanced this year's program with new career and college preparation training opportunities.
Now completing its 10th season, Summer UP this year provided 110 of area high school and middle school students with jobs as camp counselors at eight park sites in Leominster, Fitchburg, and Gardner. The counselors, who earn a stipend, worked with MWCC staff to provide supervised recreation activities for approximately 500 area school children of all ages, who attend the free activities.
"We've made a lot of modifications this year," said Patrice Lincoln, Dean of Access and Transition. Among the changes for the program's counselors, high school juniors and seniors enrolled in free summer dual enrollment courses, and the Commonwealth Corps' 20-hour Signaling Success employment training program is now incorporated into the counselor training, along with park safety training, college preparation opportunities, and field trips.
Visitors during the five week program included Gardner Mayor Mark Hawke and Gardner's new Superintendent of Schools Denise Clemens at the Jackson Park site, as well as town and school officials in Leominster.
In operation since the summer of 2005, Summer UP is a collaborative effort between MWCC's Division of Access and Transition, the Mayors' offices of the cities of Fitchburg, Leominster and Gardner, as well as various community based agencies. While providing safe recreational spaces for five weeks each summer, the program was designed to lower risky behavior and increase employment opportunities for area students. The objectives are to increase leadership, citizenship and college readiness skills for students and to ensure a safe, healthy, summer experience for at-risk children. MWCC staff assists youth employees in implementing daily craft, sports, and reading activities at each park site.