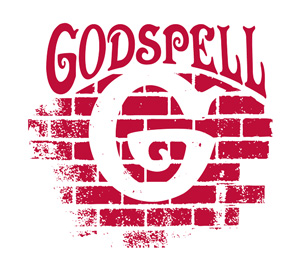 Mount Wachusett Community College's Theatre at the Mount will offer a full slate of four productions during the 2015 season.
Based on the popular 1988 film, "Dirty Rotten Scoundrels" kicks off the 2015 TAM season. Two shameless con men and a hapless American heiress are locked in an uproarious dance of disguise, deception and deceit against the luxurious backdrop of the French Riviera. With $50,000 and territorial rights going to the winner, all bets are off as masochistic German doctors are impersonated, live goldfish are eaten, and "love sneaks in" unwittingly on even the cleverest of cons. But who ends up conning whom? Performances of "Dirty Rotten Scoundrels" are Feb. 27 and 28, as well as March 6 and 7, at 8 p.m. and March 8 at 2 p.m.
Take out your dictionaries when "The 25th Annual Putnam County Spelling Bee" opens in May. This six-time, Tony-nominated musical tells the story of five quirky kids vying for 1st prize, bragging rights, and most importantly, a trip to the National Spelling Bee Championship. The misfit contestants are joined by 3 or 4 guest spellers from the audience as they learn that a spelling bee is one place where they can stand out and fit in at the same time, win or lose. Can you spell i-r-r-e-s-i-s-t-i-b-l-e? Show dates for Spelling Bee are May 1, 2, 8 and 9 at 8 p.m. and May 3 at 2 p.m.
Theatre at the Mount will reprise the very first musical ever performed on the TAM stage in 1976, with a new production of the musical "Godspell." Stories of the Bible are brought to life through mime, music, song and dance in a brand-new, up-to-date musical circus. Enjoy all the good gifts in this exuberant, rocking, rolling and riveting musical. Come sing about love! Performances of "Godspell" are Oct. 9, 10, 16 and 17 at 8 p.m. and Oct. 18 at 2 p.m.
Kris Kringle takes on the cynics among us in a heart-warming musical adaptation of the classic holiday film, "The Miracle on 34th Street." In his inimitable style, Meredith Wilson (The Music Man) tells the story of a charming, white-bearded gentleman who claims to be the "real Santa Claus." Filled with humor, spectacle and great songs like "It's Beginning to Look a Lot Like Christmas," the show reminds us that miracles really do happen. Share the holiday spirit when Miracle on 34th Street takes the stage on Nov. 27 and 28, as well as Dec. 4 and 5, at 8 p.m. and Nov. 29 and Dec. 6 at 2 p.m.
Season Tickets for all 4 shows are only $60.00 and are on sale now. To purchase tickets or request a season brochure, call the Theatre at the Mount box office at 978 630-9388. Tickets may also be purchased online at mwcc.edu/tam