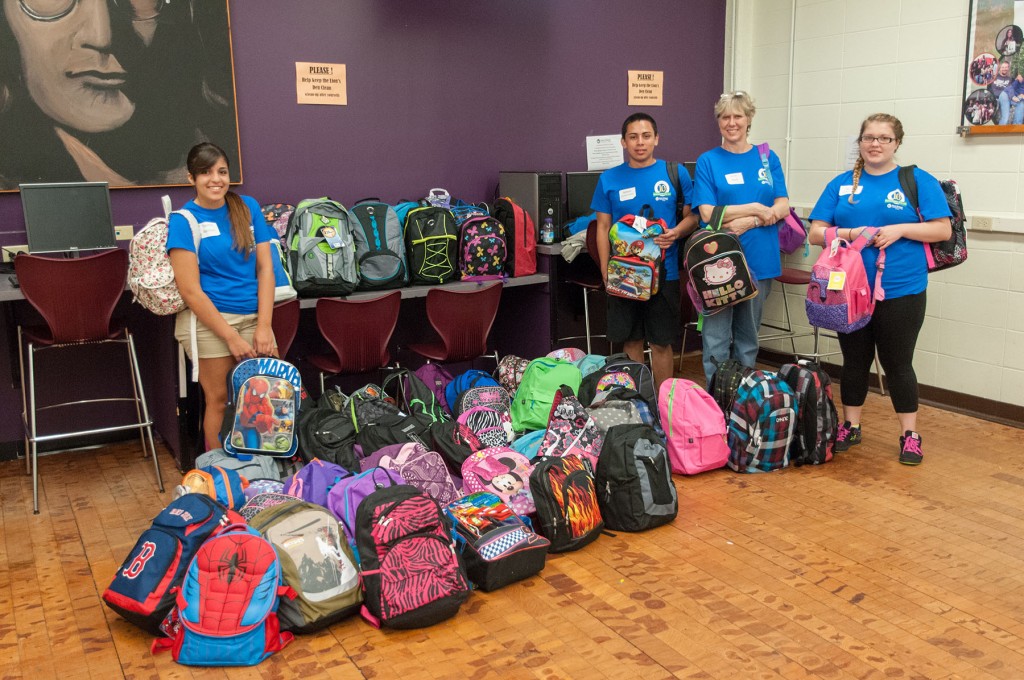 Many changes and new initiatives marked the start of the 2014-2015 academic year. Not only are the college's campuses filled with thousands of new and returning students, but several faculty and staff members have joined the college community or stepped into new roles.
Approximately 950 new students participated in day, evening and program-specific orientations, marking a dynamic start to the academic year. The orientation sessions provide students with an opportunity to learn about college life and MWCC programs, support services, and activities.
A majority of the new day students attended orientation on Sept.2, which included seminars and other activities. Students met with faculty, deans and advisors, toured the campus, received information about college resources, and attended a student club expo. President Daniel M. Asquino and college administrators greeted the incoming students and encouraged them to become involved with campus activities and tap into college resources to make the most of their experience at MWCC.
Campus changes include several changes in the Division of Academic Affairs. Dr. Vincent Ialenti is serving the Interim Dean of Liberal Arts, Education, Humanities, and Communication through the academic year, and Missi Sargent has been appointed Assistant Dean of Academic Affairs. Veronica Guay, former Director of Dual Enrollment, has taken the position of Assistant Dean of the School of Business, Science, Technology and Math. Staff Associate Cheryl Oliveri has moved to the Office of Development, Planning and Research and Michelle Brennan has been appointed staff associate for the Division of Academic Affairs.
In the area of Student Services, long-serving adjunct instructor and Army veteran Bob Mayer steps into a new role as Director of Veteran Services, and will oversee MWCC's Center of Excellence for Veteran Student Success.
Among the faculty changes, Cynthia Cadoret has been appointed assistant professor and chair of the dental hygiene and dental assisting programs, and Lisa Gendron has been appointed assistant professor in the associate degree nursing program. In addition, Maryjo Bowie was appointed professor and chair of the new Health Information Management program.
In the Division of Lifelong Learning and Workforce Development, Michael Watson was appointed an instructor with the Manufacturing and Quality Systems program, and Gretchen Ingvason was appointed senior learning specialist. In addition, Timothy Friend joined the MWCC Campus Police department as an officer.