The Mount Wachusett Community College East Wing Gallery will open two new art exhibitions by local artists Jesse Connor and Tracie Pouliot on October 17. An opening reception will be held on Friday, November 4 from 4:30 to 7 PM and will feature talks by each artist as well as an opportunity to tour the gallery.

Artist Jesse Connor's exhibition entitled "Far Reaches" includes large scale paintings that borrow from close observation of settings, houses or nature with unusual emotionally charged interpretations of color. Connor lives in western Massachusetts, teaches painting at MWCC and is an active, highly respected artist with many recent exhibitions across the state. He is a dedicated teacher and artist working in acrylic and oils.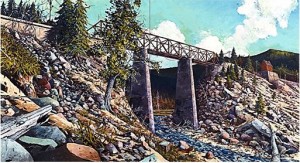 Artist Tracie Pouliot's exhibition entitled "Oral History Book Series: Chair City Community Workshop" is based on the lives of 14 workers in the last furniture manufacturer in Gardner. Pouliot is a local artist who opened a grant-funded community art center in Gardner to complete the book series project. She first took printmaking in the MWCC Teen Art summer program and fell in love with it. Pouliot then went on to get her bachelor's degree in printmaking and a Master's degree in Community Art /Public art before returning to the area as a new adjunct faculty member in the art department, teaching printmaking. Her exhibition was orchestrated in conjunction with a National Endowment for Humanities grant.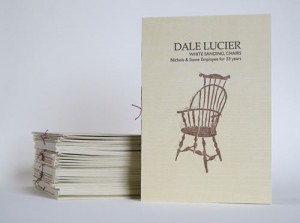 All are welcome to visit the gallery, attend the reception and participate in the free gallery talks. The East Wing Gallery, housed in the Raymond M. LaFontaine Fine Arts Center on the Gardner Campus, is open Monday through Friday from 8 AM to 5 pm. The Gallery will be closed on November 11 in observance of Veterans Day.