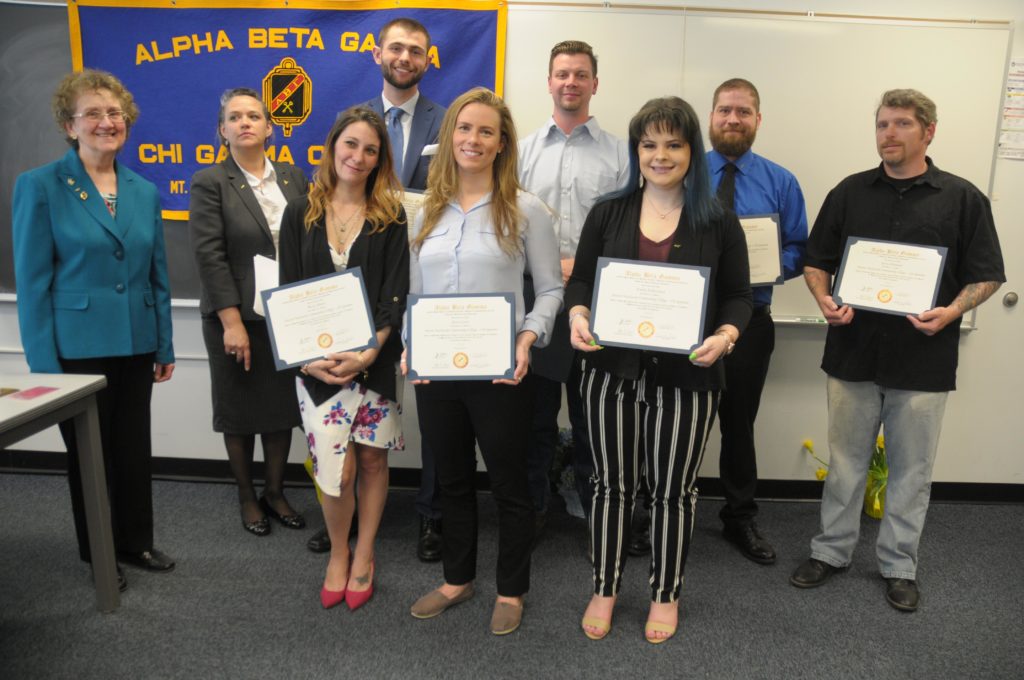 Eleven students from Mount Wachusett Community College were inducted into the Chi Gamma Chapter of the Alpha Beta Gamma international business honor society last week.
The honor society recognized the hard work and effort of the students at an induction ceremony on Friday, April 19. The ceremony was attended by Gardner Mayor Mark Hawke who spoke to the students about how hard work and perseverance can allow them to meet their goals and excel in the future. He encouraged the students to maintain their integrity and work hard.
"Do the little things right whenever possible. That will get you noticed," said Mayor Hawke. "Do whatever you do to the best of your abilities and do it a little better than everyone else."
Alpha Beta Gamma was established in 1970 to recognize and encourage scholarship among students at two-year colleges, provide leadership training opportunities and career assistance to members. To be eligible for membership into the honor society, students must be enrolled in a business curriculum, have completed 15 academic credit hours in a specific degree program and demonstrate academic excellence by attaining a grade point average of 3.0 or above. At MWCC, the programs include business administration, paralegal studies, computer information systems, graphic & interactive design and medical assisting.
Also present for the ceremony were MWCC's President James Vander Hooven and honorary inductee, Gardner resident, and entrepreneur Charles Greco.
The Alpha Beta Gamma inductees for 2019 are:
Athol:
Nicholas Batutis
Fitchburg:
Alicia Hatch
Nicole Meunier
Emily Robichaud
Gardner:
Kevin McDonald
Hubbardston
Jerry Whaland
Leominster:
Angel Mendez
Lunenburg:
Gina Leone
Orange:
Ryan Lyesiuk
Pepperell
Mary Seiler
Worcester
Michael Paige