Pell Grants have been available to students in the past, but starting in the summer of 2018, the Financial Aid Office will be introducing a new program: year-round Pell Grants for students. The new year-round Pell, unlike the grant in the past, will allow students to put the money they qualify for towards fall, spring, and now summer term classes. Pell Grants are the largest federally-funded financial aid program awarded to students.
Kelly Morrissey, Director of Financial Aid at MWCC, explained that having these new funds to pay for summer classes makes it more likely for students to enroll for the summer. She added, "When students remain enrolled and they stay engaged academically, then they're more apt to graduate, and also graduate on time. So now we have the financial support available to help students do that."
According to Morrissey, the Financial Aid Office here at Mount Wachusett Community College has been working to promote and encourage students to sign up for Pell Grants. The Financial Aid Office has made it a priority to communicate that paying for college can be easier and affordable than they might think, and this new year-round Pell program will help.
Pell Grants are awarded based on a student's FAFSA, which gauges their ability to pay and determines how much money they can receive. Students who are looking to apply for a Pell Grant must first make sure a current FAFSA is filled out and on file. Then, they can either stop by the Financial Aid Office and schedule a meeting, or check out the summer financial aid page to figure out their next steps.
Bottom line: Paying for college doesn't have to be stressful. With numerous programs and grants available, students have many sources of support to lean on. A Pell Grant could be beneficial to you or someone you know if you want to save money and graduate quicker.
---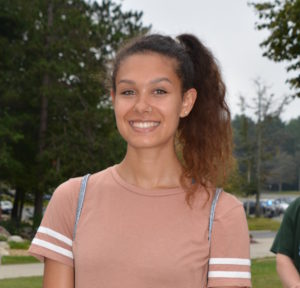 About the Author: Aisha Schor is a Media Communications major at MWCC. She is a contributing writer for the News Center.