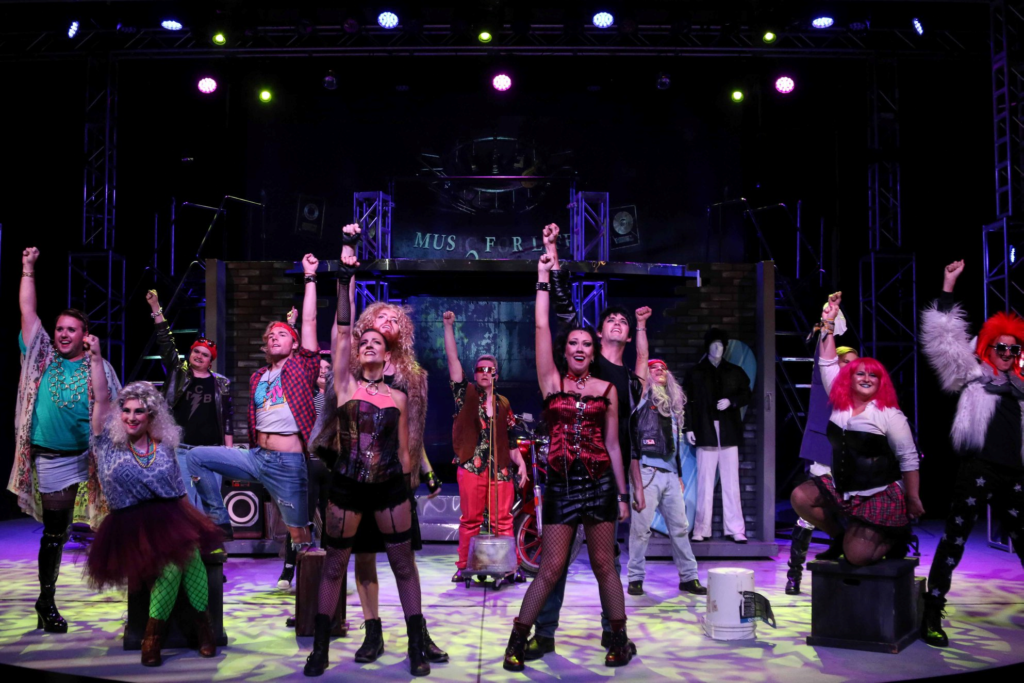 Theater Arts Degree Concentration
The Theatre Arts Track at Mount Wachusett Community College provides students with the opportunity to earn an Associate Degree in Liberal Arts and Sciences. Upon completion of the program, students are prepared to transfer to a four-year institution to complete a bachelor's degree. The Theatre Arts Track offers a student the opportunity to explore the performing arts while completing a core curriculum used for transfer. Students will gain knowledge in a variety of disciplines including math, science, the humanities and the social sciences.
The Theater Arts degree program will prepare you for a future in performance with a strong foundation in acting, music, and dance. The major moves you through various levels of Acting, Technical Theater and Musical Theater Dance Styles courses allowing you to grow as you learn about Theater Arts. These classes will introduce you to the various roles involved in the theater world, helping you to explore your passions and find your niche, whether it is on stage or behind the scenes.
Theater Arts Degree Courses
Courses you will explore at MWCC include:
Fundamentals of Acting
Introduction to Theater
Theatrical Theater Practicum
Voice
Musical Theater Dance Styles
Modern Drama
Hands-on Theatrical Experience
In addition to your class time, MWCC is home to the Theater at the Mount regional theater, allowing students hands-on interaction with productions throughout the school year. For over 40 years, Theatre at the Mount has been Central Massachusetts' premier regional theater presenting high-quality entertainment. TAM's season consists of five full-scale musicals and plays, a spring children's show and a fall touring production performed at local elementary schools.
Transfer-ready Theater Degree
This program is an excellent foundation for transfer to theater and music programs at four-year colleges and universities. A student completing the Theater Arts Associate Degree in Liberal Arts and Sciences will also graduate with strong knowledge in math, science, the humanities and the social sciences.