Spring 2020 events that were cancelled due to Covid-19 will be rescheduled in spring 2021.   We are also adding two new events as we continue our exploration of graphic storytelling.  Check back in October for more information.
A World of Ideas in Your Community
Funded by a Challenge Grant from the National Endowment for the Humanities, the MWCC Humanities Project strengthens the college's humanities curriculum; supports collaborative and interdisciplinary teaching and research in the humanities; examines the intersection between the humanities and other academic disciplines; and engages MWCC and the community in the discussion of enduring themes from the world's many cultures and traditions.
April 2021 Event: A Conversation with Poet Gary Jackson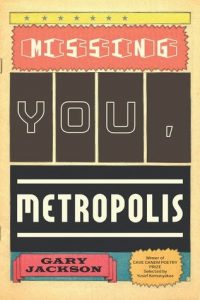 Do your students love comic book superheroes?  Do you? Maybe you also love poetry! Then you're in luck because the talented Gary Jackson combines both!  Jackson incorporates comic book superheroes alongside the real world of growing up as a Black youth in Kansas, including topics of racial isolation and grief.
Jackson will read some of his poetry and discuss his ideas on Thursday, April 15, from 12:30-2 p.m.
Click here to pre-register to attend!  Learn more about Gary Jackson at Poets.org
2019–2020 Theme: Words & Pictures: Exploring Graphic Storytelling
What do the Holocaust, Alzheimer's, and the Iranian Revolution have in common? They are all serious subject matter treated in a form traditionally associated with superheroes and the funnies. This year's Humanities Project theme will explore graphic storytelling: its rich history, technical ingenuity, and cultural significance. From prehistoric cave painting to newspaper comic strips, humans have used pictures to tell stories; this year's theme will focus on some of those stories, culminating in a lecture by Art Spiegelman, Pulitzer-Prize-winning author of Maus: A Survivor's Tale.
Give to the Humanities Project
Your gift to the MWCC Humanities Project helps support public humanities programming in our communities and at the college. All money raised will be matched by the National Endowment for the Humanities one to two.
Gifts of all levels add up to make an important difference for MWCC students and the community. Thank you for your support.