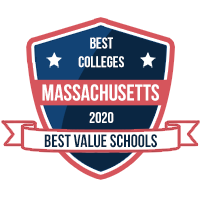 Online Degree & Certificate Programs at MWCC
The online programs listed below are our fully online offerings. Please visit the Degrees & Programs page to learn about all of our programs, both fully online and those that are currently remote/online due to COVID requirements. We also offer online non-credit courses and certificates including K-12 teacher CEU courses, skills-based certificate courses, computer, and pharmacy technician training.
Online Learning With MWCC
Online Learning allows you to learn at any time, any place, and at your own pace, within the schedule set up by your instructor. It's up to you! If you're pursuing an associate degree or certificate, you can mix and match various online learning options with your traditional courses for maximum flexibility.
100% Online Associate Degree Programs*
Flexibility is a hallmark of community colleges. Many of our students need nontraditional schedules to fit their learning around work and family responsibilities. When you hold down a full-time job or are the primary caretaker for a young child, you may have difficulty fitting traditional classes into your schedule.
Our completely online programs allow you to study at your own pace. You can watch them in the comfort of your home after your family has gone to bed, or you can get up early in the morning to do your work before anyone else is awake. Online classes offer learning that is just as effective as in-person classes, plus you can study in your pajamas, a selling point for many of our students!
We have a range of online-only programs available to suit you. These include the following:
100% Online Professional Certification Programs*
*2018–2019 academic year

These courses cover the same competencies and expectations as courses offered at MWCC's campuses. The difference between traditional and online learning is in the delivery—the learner and the sources of instruction are separated by time and/or distance. Even though you will be working online, you will have a real instructor, classmates, a syllabus, assignments, deadlines, regular feedback and class discussion, and exams.
Enjoy the Flexibility of Pursuing a Two-Year College Degree Online
Many students who attend MWCC need a flexible schedule. They have full-time jobs or are the primary caretaker for a young child. Traditional classes don't fit into their daily lives, so they need online college courses that allow them to study when they can squeeze in the time.
Online courses at our community college provide the same value as the classes you take in the traditional classroom. Professors are just as engaged, and students are equally eager to learn. The only difference is that they do it on screens.
Why Choose a Community College for Higher Learning?
We commit ourselves to support our students while they are at MWCC. Community colleges offer a unique opportunity to nurture students who hail from a range of diverse backgrounds. Some come straight out of high school to our campus. Others are pursuing a mid-life career change while still caring for their families. We want every student to feel equally welcomed and supported.
Our commitment to student support extends far beyond the classroom. In addition to academic assistance, we offer support to students struggling with mental health and home challenges. No matter the obstacle standing in your way, our staff is available to help you. Our dedication to your success is truly what makes MWCC a thriving community.
We also have small class sizes that encourage our students to become involved and engaged in discussions. Our student-to-faculty ratio of 15:1 is comparable to what you might find at a private college. Our professors are highly accessible and excited to teach small groups.
Explore Our Two-Year College Programs Online
MWCC is recognized as one of the state's top community colleges, and we offer online courses as part of a learning experience that strives to support our students no matter what they need. We offer:
Career services that provide tools and resources for finding a post-graduation job.
Veterans services for former members of our military who are transitioning to school.
A food pantry for food-insecure students who struggle with getting supplies.
Plus, our two-year programs with online college classes are way more affordable than a traditional four-year university. We offer excellent educational value with our online community college classes, letting you avoid costly student loan debt. Rather than being forced to focus on money, you can start pursuing your passions in your career as soon as you graduate.
Request more information about our online college courses today or apply online. The application is free and does not require an essay.
Get or reset your Blackboard and Gmail login and password by logging into iConnect.