Fall 2022 Exhibitions, Gallery Talks, and Events
All exhibitions & events are free and open to the public
Gallery Hours
Monday through Thursday: 8 am – 8 pm
Friday: 8 am – 5 pm
Closed, Monday, October 10
Recent Works
Petraccia / Connor
September 7 – October 20
Reception: Thursday, October 6,  6 – 8  pm
Gallery Talk: Friday, October 7,  1 pm
---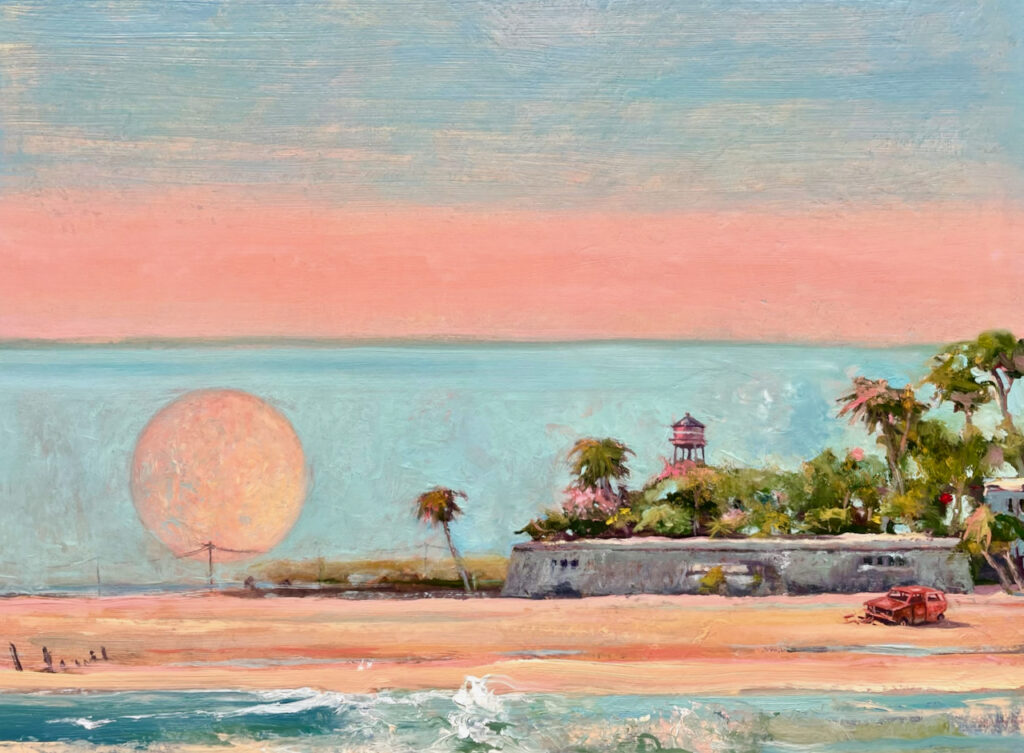 Jesse Connor when speaking about his work said that his "paintings develop in conversation with the miraculous and quotidian moments of his daily life, in which every experience—talking with family, running errands, noticing animals or architecture—evoke joy, humor, and mystery. Visions of paintings may emerge from interactions between shadow, light, and color, configurations of clouds, and other phenomena that catalyze the liminality in time, place, and memory within which my paintings live."
A dedicated mentor to artists developing their craft, Connor has taught at a number of colleges in the Northeast, including the University of Massachusetts Amherst, Springfield Technical Community College, and Bennington College. Currently, he is an Assistant Professor of Art at Mount Wachusett Community College, as well as co-owner and founder of Boat Yard Art Space in Leverett, MA, where he paints and curates small exhibitions featuring emerging artists. He holds a B.F.A. from the University of Massachusetts, Amherst and an M.F.A. from the University of Michigan.
Follow on Instagram: jc_arts_design
---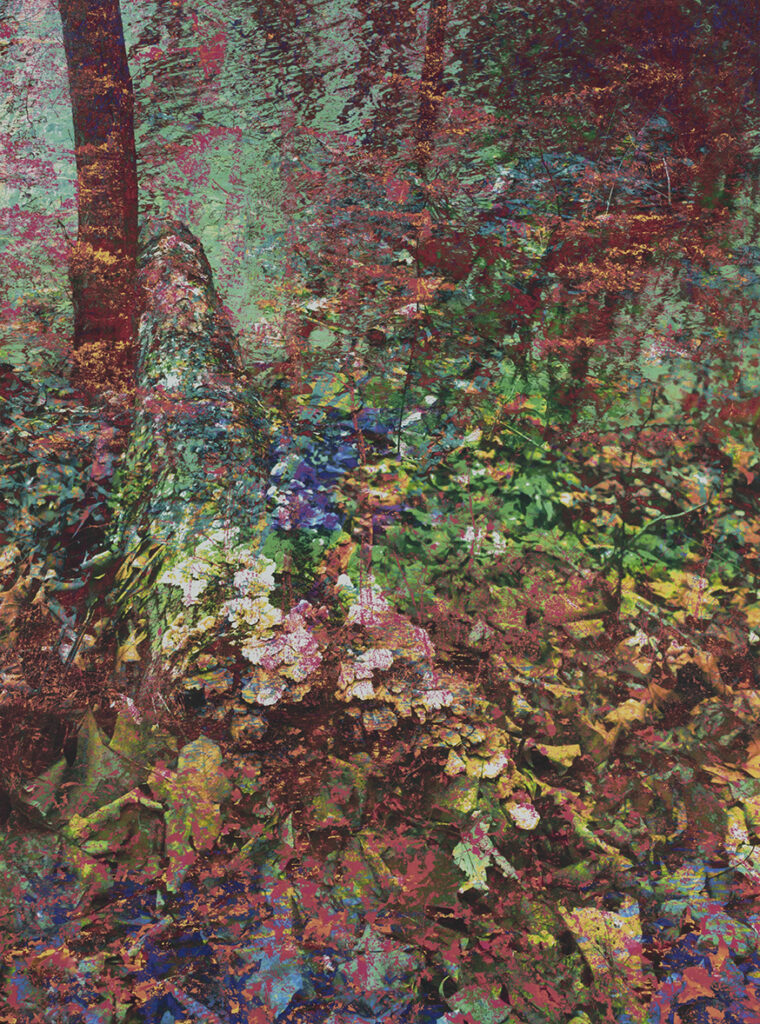 Mikaël Petraccia stated about this recent work, "Most of the work presented is drawn from my everyday movement. Going from home to work and back home…. on my daily walks and hikes. Every work becomes a record of a specific space in a specific time. Even though I capture very specific moments using a camera of some sort, including my smartphone, I am interested in what those moments, extracted from their environment (time & space), could become. Many of those pictures are made from layering many images captured from the same space and time. Some are made with just a few pictures while others are made until the space becomes so saturated that it becomes very dark where details are seen only up close. I often navigate between very recognizable spaces and abstract ones, between bright and dark. Probably influenced by how we go through our days. Starting with clear ideas and finishing with an oversaturation of information moving into a new representation through our dreams. Most of my dreams do not make sense but they are composed of moments often too real. All of those presented works are made digitally, then printed with a large format inkjet printer. Most of those images are made by printing over and over, sometimes with different images some with the same image separated in layers of colors emphasizing certain details, shapes of texture.
Mikaël Petraccia received his National Diploma in Fine Art and B.F.A. degree from the Ecole Nationale Supérieur des Beaux Arts, Le Mans, France; with a concentration in new media and 2D studies. In 2002, he received his M.F.A. degree from UMASS at Amherst. He is a Master Printer that has worked with Atelier Woolworth in Paris, New School University-Parsons in NYC, Axelle Fine Arts Edition Brooklyn, NY; and Concordia University, Montreal.
A representative from Admissions at Massachusetts College of Art will visit the Gardner campus and answer student questions.

All are welcome. Any questions, please contact jconnor14@mwcc.mass.edu.

MassArt rep Shannon Gallagher 

Mon. Sept. 19 from 12:30-1:30 pm 

MWCC Gardner campus, Room 115 (Multimedia Room)

Topics addressed will include:
Portfolio Standards
Animation/Illustration Departments at Mass Art
Degree & Career flexibility in regard to employment after art school
Mass Transfers Program and what credits Mass Art will accept from Mount Wachusett students.