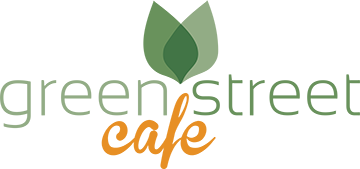 Campus is currently open only to those with an appointment (for details click here) however, for those who are on campus, the Green Street Cafe' is offering a selection of freshly prepared sandwiches, salads, baked goods, and snacks through our fresh food vending machine in the student center.
We look forward to seeing you during our regular re-opened our in 2021.
The list below represents typical options at the Green Street Café. Offerings and menu change daily. Visit iConnect for the current menu and hours.
Breakfast:
Organic Egg Entrees
Breakfast Specialties
In house baked Muffins and Pastries
Toast your own Bagel Station
Organic and Greek Yogurt and Fresh Fruit Items
Cold Cereal and Hot Oatmeal
Lunch:
Grab and Go Salads, and Deli Sandwiches
Hot Entrees and Grilled Burgers, Crispy Chicken Tenders and  Grilled and Fried Favorites
Hot from our Oven Pizza and Homemade Scrumptious Soups
More:
Dean's Beans Organic, and Fair Trade Hot and Iced Coffee, Organic Herbal Teas, Coke and Odwalla Beverages, Bottled Milk, Decadent Desserts, and Satisfying Snacks
Get a Sneak Peek of Green Street Café with the 360° Tour Below!