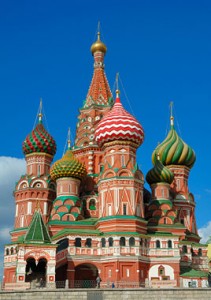 What is Study Abroad?
Study abroad is the term given to a program that allows a student to attend classes, intern, or participate in service to the community while living in a foreign country. Our programs maintain the ethic of "open access to education" that is at the center of everything we do at MWCC.  Every study abroad program at MWCC is open to all members of the community in good academic and disciplinary standing, and at least 18 years of age.
Students who study abroad have the opportunity to experience a new culture, enhance their language skills, and gain a broader understanding of our world, all while satisfying requirements for graduation, in any major. Study abroad is an excellent chance to expand career opportunities and grow a professional network.
Why Study Abroad as an MWCC Student?
Study abroad at Mount Wachusett Community College affords our students many opportunities to satisfy requirements for graduation and develop skills needed to be successful in the modern workforce. Students can participate in short or long term programs, and in many cases use financial aid.
Did you know less than 10% of American college students study abroad? Study abroad can help you:
Satisfy requirements for graduation
Fulfill career development objectives when you improve your intercultural competence skills
Advance your network on a global scale as you make contacts in another country
Gain independence, self-confidence, and self-reliance
Develop and refine your brand with an international component
Increase your sensitivity to cultural differences
Explore a new language
Make lifelong friends
Learn More about Study Abroad
If you want to learn more about the opportunities available to you, fill out the form below, or schedule a virtual appointment with Tracey Betts Sarefield, our Study Abroad Expert! You can also attend a virtual information session any Tuesday, Wednesday, or Thursday at noon.
Is Study Abroad Available with COVID-19 Still an Issue?
Students have many questions related to the study abroad process and we have been trying to make it easy for you to access that information. In the wake of the COVID-19 pandemic and related safety measures, MWCC wants students to be able to access the information on their own time in a digital format so we have created a Virtual Study Abroad Office to assist you! Many of your questions about study abroad can be answered by watching these short videos we created to streamline the process. Students normally ask questions such as; am I eligible to study abroad (yes! Gateway students included!) where can I go (practically anywhere in the world-including virtual options!) how do I plan for study abroad (it takes time!) and how do I pay for it (there are scholarships!) and we have included those answers and many more in our videos.
We would like to thank the Theatre students who narrated these videos for their time and efforts to provide the MWCC community with these digital solutions. You will want to begin with the "Introduction to Study Abroad"  video which will answer many of your questions related to who, what, why, and where. Then you can watch the "Study Abroad Process" video, followed by "Costs and Funding your Study Abroad Program." At any time you can watch the video on "Study Abroad Scholarships," but keep in mind there are many scholarships available that we haven't mentioned. At any time, you are welcome to contact the Office of Study Abroad to Schedule a virtual appointment so we can answer your questions in person. We hope you enjoy the videos and look forward to assisting you further.
Is it safe to study abroad?
Study abroad at MWCC provides the community with the opportunity to practice the shared value of responsible risk-taking. That means we develop our programs with the health & safety of the community in mind. We are constantly evaluating our processes and procedures to provide a strong foundation for student success, whether it is on our local campus or in a foreign country, utilizing industry best management practices.
To mitigate the risk inherent with international travel, what does MWCC do? We choose to offer programs in countries that are deemed "safe" for travel by the US Department of State. We collaborate with international education organizations that are leaders in the field, offering professional services and a customer service ethic. We ensure that all participants have adequate insurance while participating in any study abroad program. Lastly, we communicate clearly and transparently with our students so they have the information necessary to make informed decisions about the academic, professional and personal choices they make when they participate in a study abroad program.