For over 40 years, Theatre at the Mount has been Central Massachusetts' premier regional theatre presenting high-quality entertainment at affordable prices. TAM's season consists of five full-scale musicals and plays, a spring children's show and a fall touring production performed at local elementary schools. Additionally, TAM offers Summer Drama Camp programs for children and teens and sponsors the TAMY award program, celebrating excellence in high school musicals. Season tickets packages, dinner theatre options and backstage tours for groups are also available.
RUMORS
The action is set in in a large home just outside of New York City. As the guests arrive to celebrate the tenth wedding anniversary of the deputy mayor and his wife, they find he is in bed with a gunshot wound and she is missing, and so is the kitchen staff. The story gets bigger, weirder and more hysterical with each arriving guest in a frothy mix of cover-ups, deceptions and mistaken identities. It's what Neil Simon does best, creating great characters and making the mundane…insane!
October 5, 6, 12, 13 at 8PM & October 14 at 2PM
What's New?
Sensory-Friendly Theatre Performance
Designed for individuals with autism and other developmental disabilities.
Theatre at the Mount will present a special engagement of the live musical, SILVER BELLS, on Saturday, December 1 at 2PM. The performance is designed specifically for individuals with autism spectrum disorders, sensory-processing disorders, anxiety or other cognitive or physical disabilities. At this unique performance, theatre lights will remain up, sound volume will be lowered, and patrons are free to talk and move around.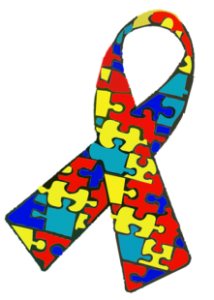 There will be a designated quiet area adjacent to the theatre for patrons who need a break, and Theatre at the Mount staff will be trained to be inviting and accommodating to families' needs. The goal of this performance is to provide a "judgment-free," fun experience that is welcoming for all families.
Resource materials, including FAQ's for the Sensory-Friendly Performance and a "Video Social Story" are all available on the this website.
Tickets for this special performance of SILVER BELLS may be purchased by calling 978-630-9388 or online. All tickets are $10.00.
For additional information, contact Professor Gail Steele at g_steele@mwcc.mass.edu.
---
Recent Productions
Click on image to enlarge