---
COVID-19 UPDATES – March 1, 2021
Dear Loyal Patrons:
The other day I was in Hannaford and a gentleman in the checkout line behind me asked "when are you going to re-open the theatre?" For me, for our talented performers and for our loyal patrons it can't be soon enough. "Intermission" is not yet over but we are beginning to see some light at the end of the tunnel.
Following state and local guidelines for class size, masking, social distancing and sanitation, we have resumed some in-person activities. Theatre at the Mount's Tech Director Jeff Boisseau has been teaching the Tech Theatre Practicum for Mount students on the stage and in the shop since the beginning of the semester.  In February we resumed our Acting "Fun"damentals program for kids and beginning this month Tap Dance classes for teens and adults will also resume.  We are planning on running an in-person Summer Drama Camp program for kids and teens – registration begins in early April and we expect it to fill up quickly.
Governor Baker recently announced that theatres may re-open beginning March 1 at 50% capacity. While this offers some hope there are a number of factors that need to be considered before we can resume "normal" theatre operations.  The 50% capacity is somewhat misleading as guidelines also require that 6ft. social distancing must be maintained. For Theatre at the Mount that means we can expect to accommodate only about 125 people (25% capacity), or perhaps even less. Also of concern is the fact that most of our performers do not yet have access to the COVID vaccine. The extremely close quarters in the dressing rooms and backstage pose health risks that must be taken into account.
Trust me – we want to OPEN! We are working diligently to come up with a plan that is safe for our performers, our staff and for our patrons.  While we cannot predict when our next live production will take place, rest assured that we are exploring every option available and will "flash the lobby lights" to invite you back to your seat as soon as it is safely possible.
Sequins and Best Regards,
Gail Steele
Director of Theatre
---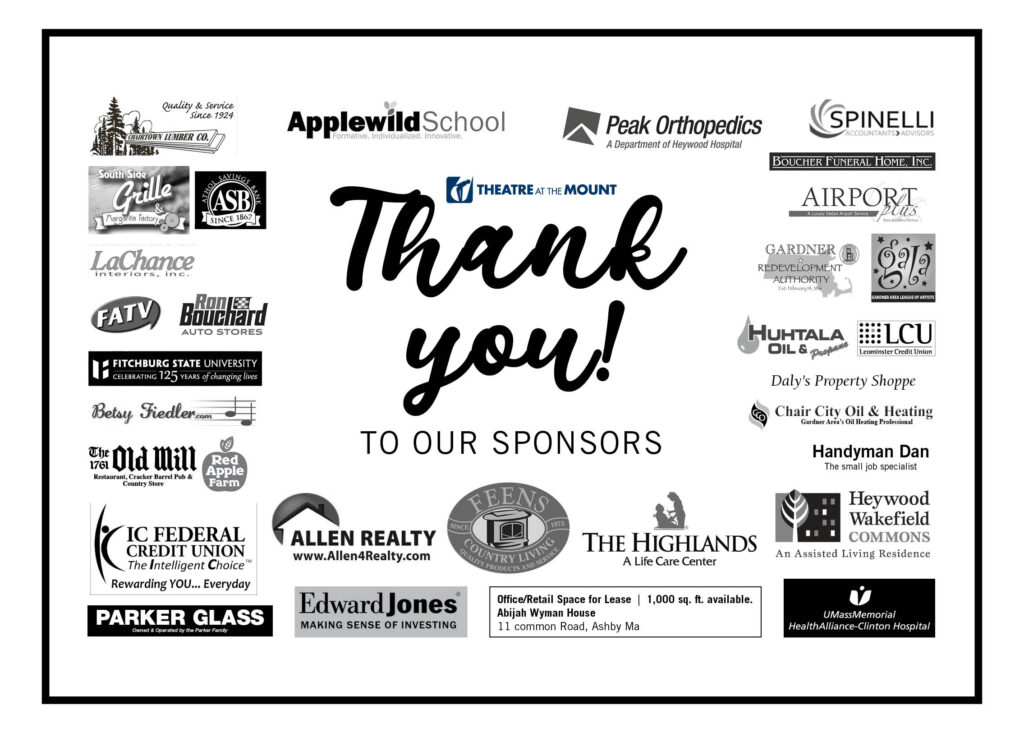 Recent Productions
Click on image to enlarge

Singin' in the Rain
The Drowsy Chaperone
A Christmas Story
 Don't Dress for Dinner
Aladdin
Marvelous Wonderettes