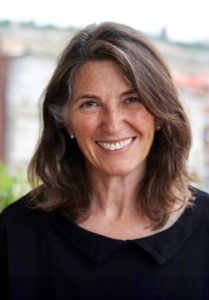 The rewards of caring for a relative with Alzheimer's will be the subject of a talk by writer, artist, and medical anthropologist Dana Walrath, entitled "Comics, Medicine, and Memory."
Dr. Walrath will speak at Mount Wachusett Community College and Heywood Hospital about her graphic novel, Aliceheimer's: Alzheimer's Through the Looking Glass on Thursday, Oct. 24, from 3-4:30 p.m. at MWCC (Gardner campus, room 127) and from 6:30-8 p.m. at the Heywood Hospital Boardroom. Both talks are free and open to the public.
Dr. Walrath, who spent many years using stories and art to teach medical students at the University of Vermont's College of Medicine, turned to writing her own stories with an award winning novel, Like Water on Stone. Her graphic novel Aliceheimer's, published in 2016, intersects art, anthropology, and medicine to tell her family's three-year journey in caring for her mother and working with her illness.
In her introduction to Aliceheimer's, Dr. Walrath urged readers to be their own anthropologists: "Pick up your pens. Tell your stories. And remember that showing the faces, the lived experiences, and the daily reality of those with Alzheimer's…removes the stigma and restores their humanity."
The event is sponsored by MWCC, The National Endowment for the Humanities, and MassHumanities. For more information, contact Michelle Valois at 978-630-9364, Lorie Donahue at 978-630-9349, or Susan Goldstein at 978-630-9344.