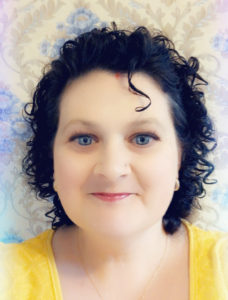 Holly Ramsaran will be graduating on May 23 from MWCC with an Associate's Degree in Human Services. What follows is a message from her to the class of 2019.
Today is a day that I myself have waited for a long time. Today as I sit and look along my fellow class mates, I notice we all wear the same hat today. I have worn many different hats before this day. I wore the hat of being a daughter, a sister, a girlfriend, a friend, an employee, a wife, a mother, a Girl Scout leader, a Boy Scout Committee member, a volunteer, a cancer survivor, and now I wear the hat as a graduate. I look at us all some wearing more hats, and some not as many. The common denominator is that we are all a graduate as of today. I'm grateful that we live in a time when a person can decide later in their life to go back to school, and gain the knowledge that will allow different hats to be worn.
My journey in deciding to go back to school, was one of uncertainty in the beginning. I had some say why bother, and others said why not? I decided to put the hat of a student on, while working a full time job, being a mother, and a wife. With the support from my family, I have been able to achieve my goal. I have done the work, and taken the time to further my education. We should all be proud of our accomplishment of graduating today. Life can have its twist and turns, end result we have succeeded.
Life for me has taken me many places some good and some bad. The hat of being a wife, and a mother is rewarding in itself. I was blessed with a daughter, and a son. My son has been an inspiration to me in many ways then he will ever know. His name is Annand, and he had a heart transplant when he was four years old. Annand, has many health aliments, but he is a fighter. Annand gave me the strength to go back to school as a nontraditional student, and I will never regret that decision.
While I was taking classes I was diagnosed with cancer, I'm proud to say that I am cancer free today. It was a stressful time, but I continue to work my full time job, be a wife, a mother, and a student. I had to be a fighter that my son set an example as.
Today marks the journey of the first day of all of us wearing the hat of a graduate. Some will go further in their education, some will go straight to a job, some might start a family, and others might not yet know what they will be doing. In any new hat that we put on, we will have already accomplish what not everyone can accomplish. When we all decided to put the hat on as a student we decided to make a change of our lives. We made the commitment no matter what was going on in our lives, we would concentrate to achieve greatness. Going to school when your adult is a choice, not like when you were a child. You have to take responsibility to pay for your education, and do the best that you can do. We have paved a path for a brighter future.
I remember saying "Oh, these children are the future." Now I'm part of that future. With education comes knowledge, and with knowledge comes power. We now all have the power to go out there and make a difference.
No matter what type of life you come from today we are all the same, we are graduates. Some have worn many hats before today, and some have many more hats to be worn. For this moment we are all the same, we are graduates.
I wish the best to all, and know that I have more hats to be worn in my future with my degree.
Thank you