MWCC Honors Two Students
The Massachusetts Association of Community Colleges (MACC) will honor Community College scholars for their induction to the 2021 Phi Theta Kappa (PTK) All-Massachusetts Academic Team through a virtual "PTK Community College Excellence Week." Running on its social media pages from Monday, April 26 through Friday, April 30, MACC will highlight the student members of the All-Massachusetts Academic Team for their outstanding academic achievement and exemplary student service.
Phi Theta Kappa is the international honor society of two-year colleges and has recognized and encouraged scholarship among community college students for more than 100 years while promoting the academic integrity of the associate degree program. Students with grade point averages of 3.5 or higher are invited to join Phi Theta Kappa.
Dr. James Vander Hooven, President of MWCC commented, "It's a great honor for me to recognize all of the PTK All-Massachusetts Academic Team members, but particularly our MWCC honorees. We are so proud of the academic excellence and dedication to community of our students and wish them best of luck as they graduate and move on to their bachelor degree programs."
"Every year, we look forward to this opportunity to highlight the community colleges' commitment to access, opportunity, and excellence. The outstanding achievements of our students cannot be understated, especially given the additional challenges we all have faced over the past year. We are proud of all they have accomplished and celebrate the continued pursuit of their academic and career aspirations," said Tom Sannicandro, Director of the Massachusetts Association of Community Colleges (MACC).
The Mount Wachusett College 2021 Phi Theta Kappa All-Massachusetts Academic Team members are Paige Landry of Dracut and Bolton's John Maron.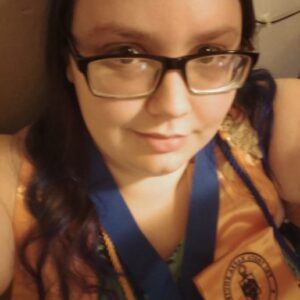 Over the past year, Paige Landry has persevered through homelessness and hospitalization with COVID-19, while not only maintaining her academic standing but continuing to volunteer both on campus and off. She is the current President of Phi Theta Kappa Honors (PTK) Society, President of the Delta Alpha Pi International Honor Society, a member of the National Society of Leadership and Success Honors Society, President of the MWCC Sexuality and Gender Alliance Club and a member of the Student Government Association. Off campus, Landry currently volunteers at the Lowell Alliance where she helps to supply diapers to struggling area families. Following graduation from MWCC with her Associate Degree in Human Services, Landry will be moving to the Springfield, MA area where she will continue her education at the University of Massachusetts Amherst. She intends to continue her focus on human services, eventually earning her Masters in Rehabilitation Counseling.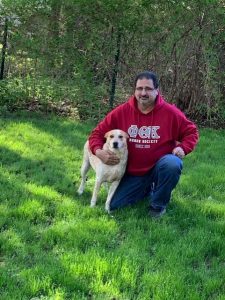 John Maron is a former bus driver who started his associate degree at the age of 54 after being inspired to do so by his daughter. He will be graduating from MWCC in May with his associates in Business Administration and plans to transfer to Fitchburg State University to pursue his bachelors and ultimately an MBA. He looks forward starting his own CPA practice in the future. John Maron was MWCC's Phi Theta Kappa, Phi Delta Chapter Treasurer in 2020, as well as a member of the ABG honor society and SAGA. During the pandemic, and while taking classes virtually and caring for his family, John was a vital part of the PTK efforts to help get safety masks made by members delivered to community members in need. He recruited volunteers, donated supplies, and managed safe distribution, of over 700 facemasks for local community members and students in need.
In addition to membership on the All-Massachusetts Academic Team, three students earned additional recognition through scholarships from the Coca-Cola Scholars Foundation and the All-USA Academic Team.
Traditionally, a celebratory ceremony is held at the Massachusetts State House to honor the highest academic achievers in the state's 15-member community college system. However, due to the COVID-19 pandemic, the celebration will take place online for the second year.
About the Massachusetts Association of Community Colleges
MACC works on behalf of the Community College Presidents and their local Boards of Trustees to advocate, communicate, and collaborate to strengthen community colleges for the benefit of students, communities, and the Commonwealth. The Community Colleges currently represent more than 136,000 students in every region of Massachusetts, educating nearly half of all students in the state's public higher education system and serving the largest share of first-generation students, low-income students, and students of color.