Mount Wachusett Community College's Early College programs, Gateway to College and Pathways Early College Experience, held a graduation ceremony on Friday, May 20, 2022, to honor the 38 students graduating with their high school diplomas from partner Gardner Public Schools, 23 of whom also earned their associate degree.
"You are each going to face challenges in your lives, there is no way around it. As you move forward, wherever your next chapter takes you, I want you to focus on the process and skills that you utilized to overcome the challenges you faced during your education here, MWCC President James Vander Hooven told graduates. "Those problem-solving skills will be relevant and necessary at every stage of your life. Look at the challenges you face as opportunities and depend upon one another as you have done these past few years to get through them. You will always find more success when you depend upon others, ask for help, and stand up next to one another for support."
"This college has uplifted Gardner Public Schools in a way that is hard to describe and will keep going forward for years to come. I am thrilled we can be a part of these phenomenal programs," said Gardner Public Schools Superintendent, Mark Pelligrino. "Not everyone chooses the harder options in life, knowing they will lead to more work and more challenges, but you did it. You made the bold and courageous decision; your choice is an action that speaks to who you are, how you choose throughout your life matters. You chose a demanding program, and that decision should be celebrated. Let your success today drive out your fears and inform your decisions tomorrow."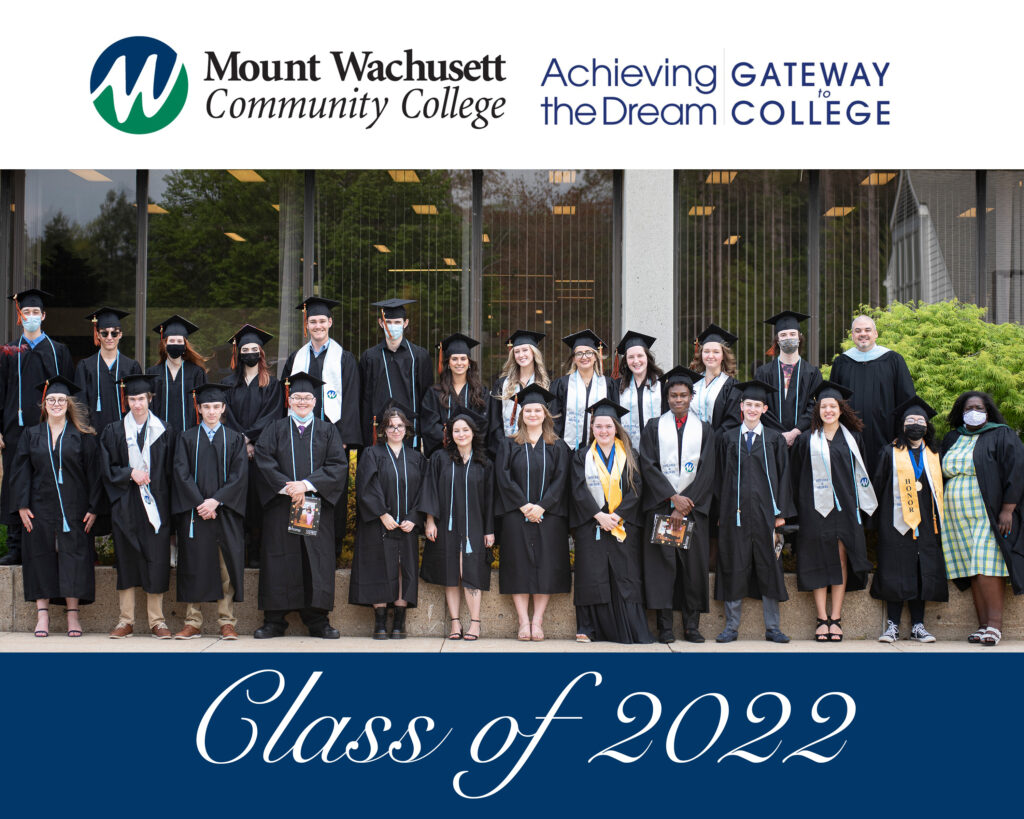 The Gateway to College Class of 2022 are:
Athol, MA – Jeremy Ryan, Owen Ryan
Fitchburg, MA -Emily Eubanks*, Lilli Souvannavong*
Gardner, MA – Eric Amblo, Hannah Burns*, Christopher Richard,
Hubbardston, MA – Isabella Botto
Lancaster, MA – Angela Pane
Leominster, MA – Sebastian Beland, Akieeme Clemetson*,
Lunenburg, MA – Emily Goodwin, Kelli Livingstone, Cheyanne Martin
Monson, MA – Tristan Soucy*
Orange, MA – Oliver Fellows
Princeton, MA – Isabella Ervin*
Sterling, MA – Amanda DeLeon-Guimaraes*
Templeton, MA – Adelia Sampognaro, Vincent Sampognaro*
Ware, MA – Olivia Mooney*
West Brookfield, MA – Nicholas Lucia
Winchendon, MA – Violet Richard
Worcester, MA – Caitlyn Sonn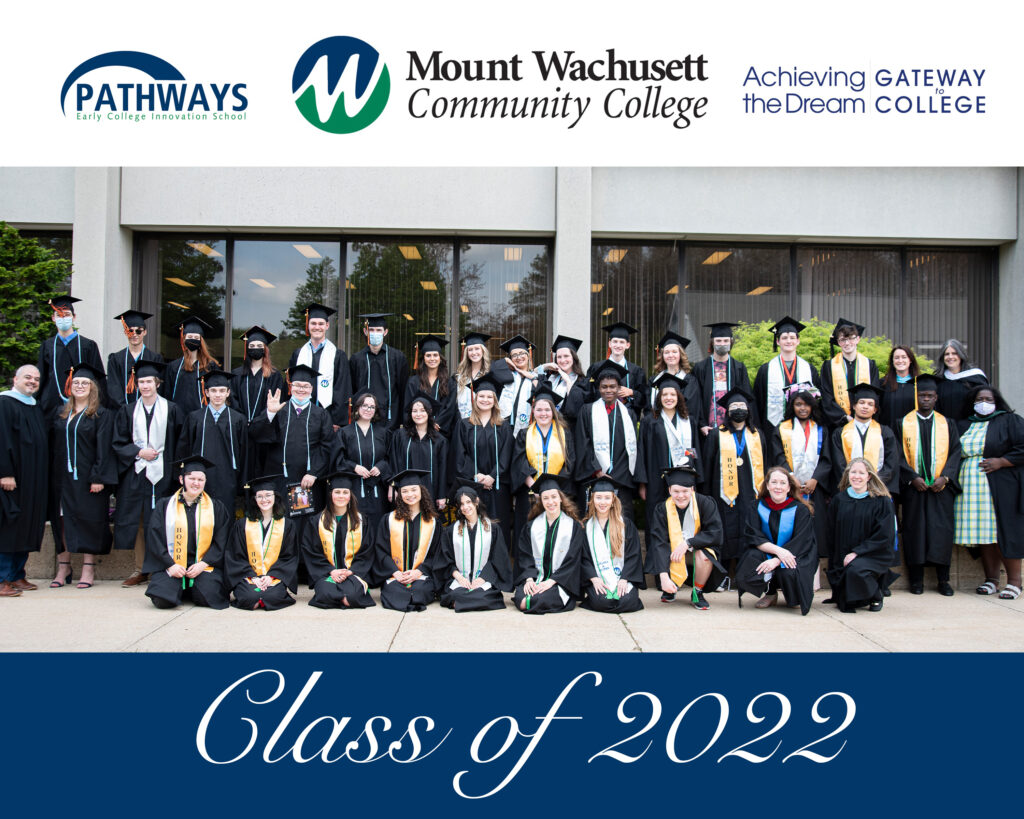 The Pathways Early College Class of 2022 are:
Ayer, MA – Perrin Grubb*
Fitchburg, MA – Ariana Giardina, Jamal Michel*, Jaelyn Wentworth*
Leominster, MA – Katelyn Cameron*, Ernest Nyarko*, Alexis Reid*
Methuen, MA – Abigail Schiller*
Petersham, MA – Phoebe Burch*
Phillipston, MA – Madeline Rose*
Rutland, MA – Allison Kane*
Sterling, MA – Netty Bazile*, Andrew Vettese*
Westminster, MA – Jaxon Decker*
*Also earned Associate Degree
About MWCC's Gateway to College
MWCC's Gateway to College program, established in 2006 as the first Gateway site in New England, provides a second chance for students ages 16 to 21 who have dropped out of high school, are at risk of dropping out, or experienced a setback, as well as an opportunity for home schooled students to complete high school and college studies.
About MWCC's Pathways Early College Experience
MWCC's Pathways Early College Experience offers motivated students interested in getting a head start on college the opportunity to earn their high school diploma and an Associate degree while completing their junior and senior years in high school taking course at MWCC.