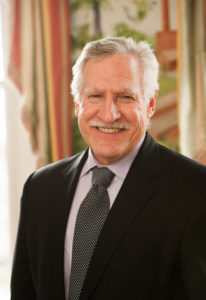 GARDNER, MA – May 4, 2020 – Commissioner of Higher Education for Massachusetts, Carlos E. Santiago, will deliver the keynote address during the Mount Wachusett Community College Early College Virtual Graduation on Friday, May 29, 2020.
The 63 anticipated graduates have been participants in one of two MWCC dual enrollment programs, the Gateway to College program or the Pathways Early College Experience and will be awarded their high school diplomas. More than 40 of these students will have already been awarded their associates degree during the MWCC Virtual Commencement on May 20.
"Commissioner Santiago has been an outstanding champion for Early College investment in our state. It is an honor to have him join us as we celebrate the achievements of these students, and award them their high school diplomas" stated MWCC President James Vander Hooven.
Santiago has served as the Commonwealth's Commissioner of Higher Education since 2015. In concert with the Board of Higher Education, he is responsible for providing overall direction to public higher education and helping shape state-level policies that maximize the benefits of higher education.
"I'm delighted and honored to be part of Mount Wachusett's early college ceremony," said Santiago. "I'm also very glad that the ceremony will be held despite the current COVID-19 crisis. These students deserve recognition and early college itself is one of our most important state-funded initiatives to achieve greater equity and opportunity for all students."
The 14th MWCC Early College graduation will take place with a virtual live stream event at mwcc.edu/live-tv on May 29, 2020 at 12 pm and will also air on Gardner Education Television (GETV).