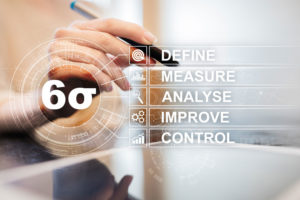 The Six Sigma Green Belt training beginning in February will train 45 local employees from qualified companies with 100 or fewer employees free of charge through a Workforce Training Fund Small Business Direct Access Grant.
Businesses large and small in North Central Massachusetts have access to a multitude of resources to improve their competitiveness and productivity. One such resource is found in the Workforce Development Division at Mount Wachusett Community College.
MWCC helps eligible businesses access training funds through the Workforce Training Fund, a program of the Massachusetts Executive Office of Labor and Workforce Development, administered by Commonwealth Corporation. All employers who contribute to the Workforce Training Fund through participation in the Commonwealth's Unemployment Insurance program are eligible to apply for grant funding.
"Businesses pay into this fund through their unemployment contributions, and it exists solely so that Massachusetts companies can become more productive, competitive, and profitable" stated Colleen Clark, MWCC Assistant Dean of Workforce Development. "The result is that businesses and jobs remain in Massachusetts."
As a partner of the Workforce Training Fund, MWCC provides businesses with a no-cost training needs assessment in addition to grant writing and administration, a huge savings for small and mid-sized companies who would not have the staff or expertise to develop the grant applications. The college then works with the business to develop and implement the training under the grant program.
To date, MWCC has been able to provide assistance to more than 150 companies in the region and has successfully obtained over $4 million in grant funding for training programs covering topics such as Lean, Six Sigma, Project Management, Leadership, Sales, Manufacturing, and many more.  For more information call MWCC Workforce Development at 978-630-9569.