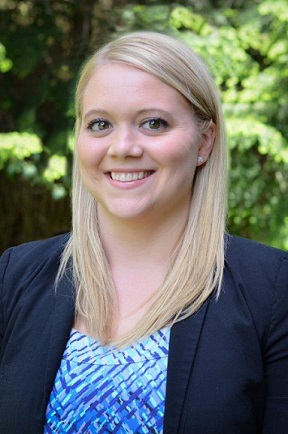 I had never considered community college as an option until I was there….and I now am a huge fan (and tell everyone I can!) about making sure to consider MWCC as an option for college education.
I had applied to several other colleges and universities and accepted enrollment at another four-year college straight out of high school. It was only a few weeks into that first semester that I regretted my decision, for many reasons.
I hadn't fully decided on a major and the cost of just one semester of tuition, room and board – and the inflexible class times with a part-time job – all made me decide to finish out the first semester and leave the school.
It was getting too late to try and apply for the spring semester at many other colleges and I didn't want to take time off completely, so my plan was to take just a few basic required courses at MWCC for one semester and then transfer out again.
Once I got to MWCC, I was incredibly surprised at the quality of the education and the affordability of the programs. I ended up staying at MWCC and completing my Paralegal Certificate and then transferring on to Becker College.
My professors at MWCC were some of the best professors I've experienced in all four universities that I have attended. The learning was more hands-on and practical, the tuition was extremely affordable (I was able to pay for the semesters at MWCC instead of taking out loans!) and I was able to schedule my classes around a part-time job which was important to me.
I transferred my credits seamlessly through the Commonwealth program and graduated on time from Becker College with a Bachelor's in Legal Studies.  I just recently completed my MBA as well. I work full-time and also am self-employed part-time now.
My professors at the Mount have kept in touch and I received letters of recommendation from them years later when I applied to law school.
I honestly tell everyone I know getting ready to graduate college that going to the Mount was one of the best educational and career decisions I made. I encourage anyone I know to consider the Mount as an option when looking at colleges. I can't say enough positive things about my experience at MWCC!
---

About the Author: Chelsea Taylor graduated MWCC in 2007 with a Paralegal Certificate.