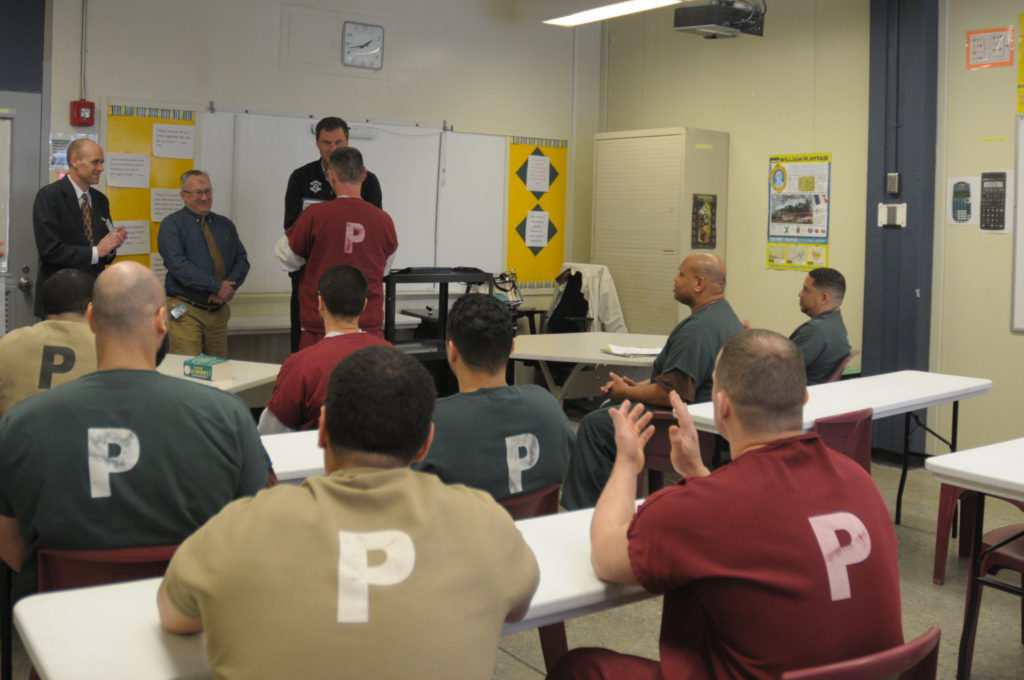 Inmates who took and completed a Plastics Technology and OSHA 30 (Occupational Safety & Health Administration) course run by Mount Wachusett Community College in conjunction with the Worcester County Sheriff's Office at the West Boylston House of Correction were recognized and received certificates of completion during a graduation ceremony held Wednesday.
"We are here to help you. We believe in you. But you did the hard work," said Worcester County Sheriff Lew Evangelidis who at the ceremony told the graduating inmates that there are employers who are willing to hire them if they work hard. "Getting a job is hard for anybody but getting the training helps you get there… this is the beginning for you. It's in your hands now."
The ceremony was held to recognize nine graduates that completed the Plastics Technology and OSHA30 class taught by a MWCC professor. Through this program, these inmates will have the training to step into manufacturing jobs upon their release. To earn certification,  inmates worked through 78 hours of instruction in classes that have been modified for the correctional setting. This is the first of two cohorts who will receive this training under Title 1 funding that the Worcester County House of Correction applied for and received.
The class is the same college level certificate course that runs at MWCC's Devens campus.  The program was designed by Gretchen Ingvason and taught by instructor Michael Hurley.
"I want to thank you all for putting in the time and putting in the work. I'm so proud to come through that door and work with you guys," Hurley said. "I would hire any of you right now."
During the graduation ceremony, thirty-six year old inmate David Bottom shared the value of earning his certification. "I have made a life of coming in and out of jail, too many to count. Having this education and certification means I can now better myself."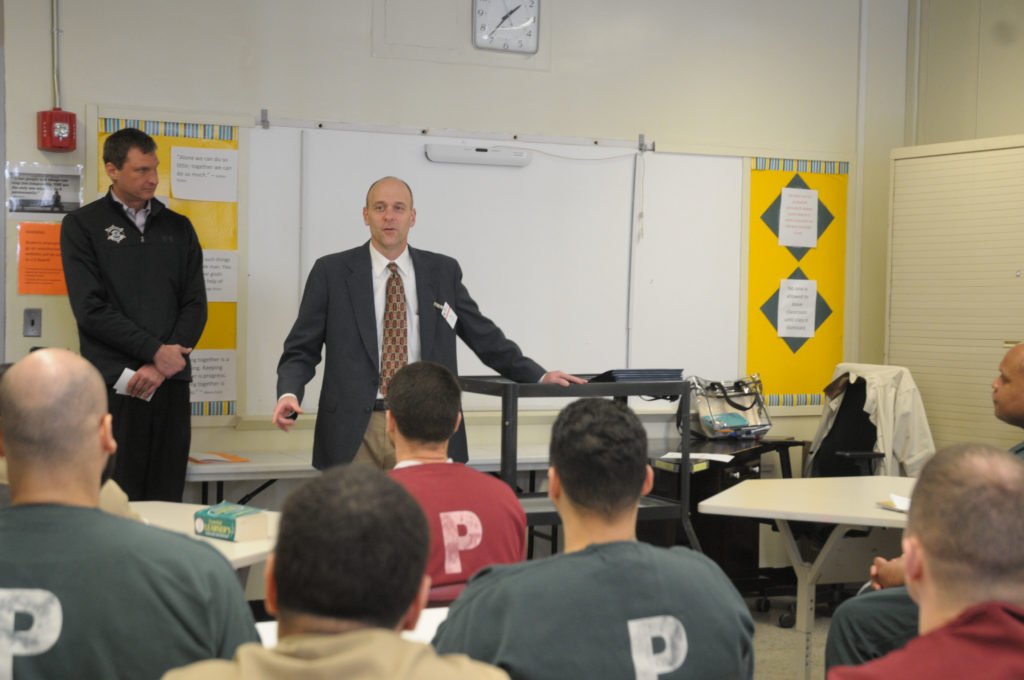 The training program is one piece of an ongoing relationship between the Worcester County Sheriff's Office and MWCC. This partnership will continue in the spring with another round of the plastics and OSHA classes.
"It's a huge honor for me to be here today to celebrate this milestone.  These programs are needed, the jobs are out there."  said MWCC President James L. Vander Hooven, Ed.D.  "Mount Wachusett Community College is one hundred percent committed to our partnership and programs with the Worcester County Sheriff's Office which will help these individuals find employment upon their release."
"We are very fortunate to have this connection with the Mount," said Sheriff Evangelidis who has been working with the college since 2015. "The power of education to transform lives, while at the same time reducing crime and increasing public safety, cannot be underestimated," said the Sheriff.