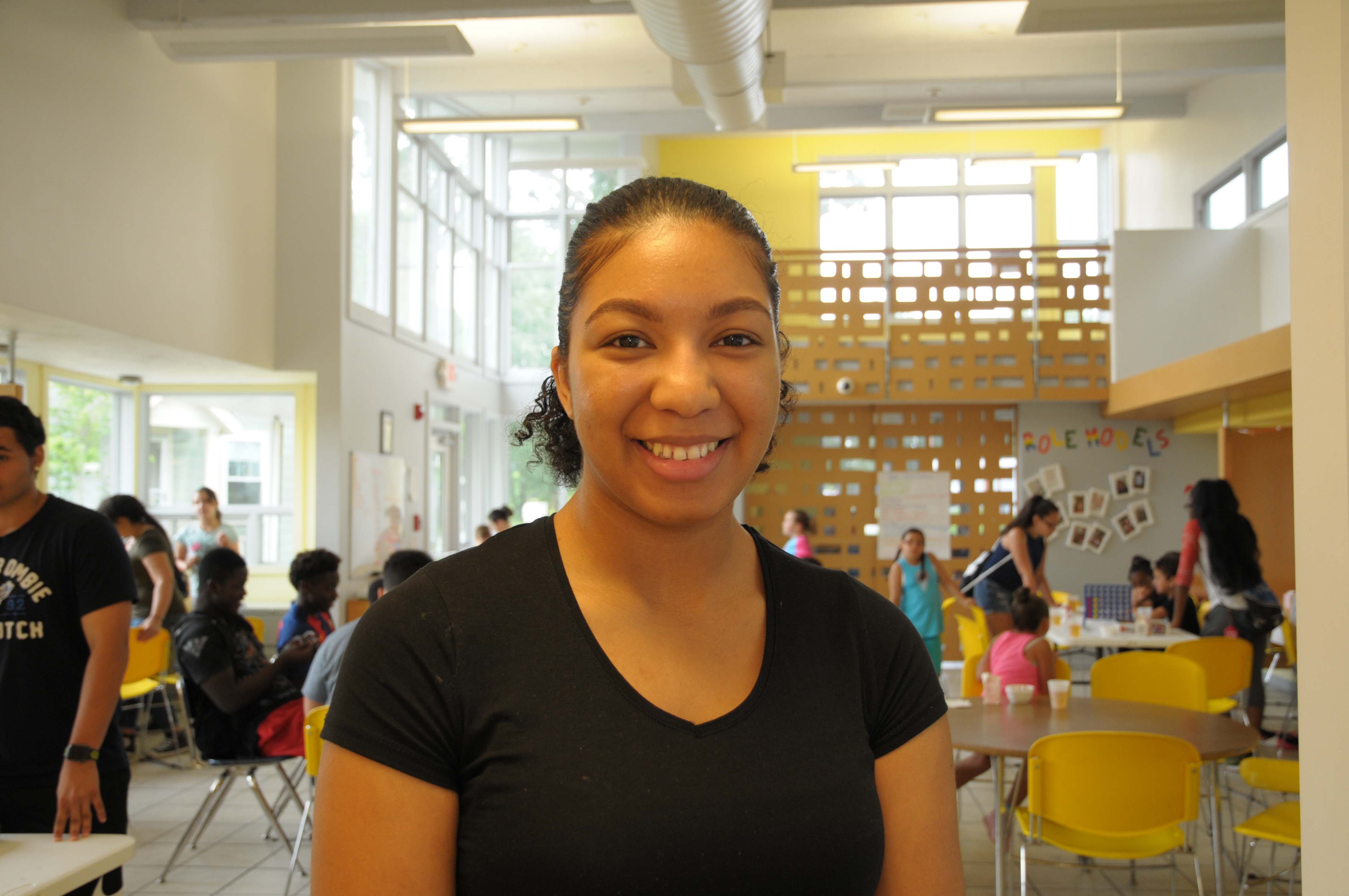 Ariana Neal has been involved with Summer UP for over 10 years, first attending and then working at the free camp where she came out of her shell and became comfortable interacting with others. It was through this camp that Neal was able to embrace being an organizer and grow into the person she is today.
"It let me get out of my comfort zone, because I was really quiet," she said. "The staff encouraged me. I wanted to be like them. I wanted to run the games. They encouraged me in leadership."
The Summer UP camps are safe spaces for elementary and middle school students from Leominster, Fitchburg and Gardner to spend their summer hours. With five different locations, many of the participants can even walk to the locations that provide activities and meals for free. Mount Wachusett Community College's Division of Access and Transition operates the sites in collaboration with the Mayors' offices of the cities of Fitchburg, Leominster and Gardner as well as various community based agencies.
Neal, now 21 and a site supervisor at the Allencrest Community Center Summer UP site, first went to Summer UP Around the age of 10. It was here that she came out of her shell, she said, and then was able to grow into a leader.
The program not only serves elementary and middle school ages, but brings on teenagers to help run the program. This not only allows for a natural progression for campers, but often provides them their first work experience, said Neal.
"It's a job skill and learning experience for those middle school and high school students," she said, explaining that it is a great resume builder. "We give them the opportunity to develop their leadership roles, learn how to interview, and dress appropriately."
But the Summer UP Experience is not just a personal one for Neal. What keeps her coming back is the impact it makes on the community. Summer UP creates not only a safe space for these kids to socialize, but also provides breakfast and lunch. While it might seem like a small detail it is vital for these children, many of whom are food insecure, to continue to get well-rounded meals, according to Neal who is a rising senior studying public health at UMass Lowell.
"It keeps them out of trouble. It gives them structure. It gives them that positive environment," she said.
Summer UP has locations in Fitchburg at Park Hill Park and Lowe Park, in Gardner at Jackson Park and Olde English Village, and in Leominster at Allencrest Apartments. The program runs until August 10, Monday through Thursday from 9 a.m. to 2:30 p.m. Children under the age of 7 must be accompanied by an adult.