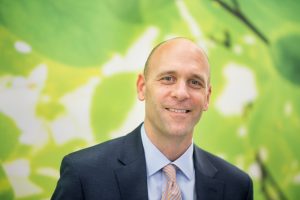 Students, Faculty and Staff of Mount Wachusett Community College,
Over the past few days, our country has witnessed the result of hate. To say that it has been disturbing would be an understatement. As the events of Charlottesville unfolded, I immediately started thinking, "I should put a statement together that clearly and unequivocally demonstrates that we, at Mount Wachusett Community College, stand firmly against hate in any form." So, what took me so long?
In all honesty, I've struggled first in how to address what has been so contrary to my core values to my own children. Some of you may know that I have three children, ages nine, seven, and four. I always assumed that I would teach my children about evil and hate by referencing some distant generation. I never assumed I would reference today's news reports. Or I assumed that I would be referencing people exterior to our own country. Yes, this is naïve thinking, I get that, steeped in my own privilege and life experiences. I have never said to someone else, "I know how you feel" because, especially in situations like this, I do not. I have never been on the bruising end of any –isms. That is my definition of privilege. I have struggled coming up with a way to address this with my own children and that makes me sick to my stomach.
The word "community" is in our name. It is the only truly important word in our name. Within our walls and at all of our campuses, we stand for community. We stand for caring for and about each other. We stand for discussing ideas that build upon the very foundation of our country. The ideals that our predecessors, veterans, and current heroes fight for. Freedom means we don't always like another's perspective or opinion. But we stand for treating each other with respect, especially as each of our students pursue their academic and social goals.
Please forgive my delay. We all seem to come to grips with these events in different ways. I plan to continue a dialogue with my own children and will initiate a dialogue with the College community as well. To that end, I invite the College community to join me in a roundtable discussion on Friday, August 18th from 12-1 in the Multipurpose Room at the Gardner Campus. I look forward to a respectful discussion focused on how we can continue to demonstrate MWCC's role in fulfilling the most important word in our name.
Sincerely,
Jim Vander Hooven