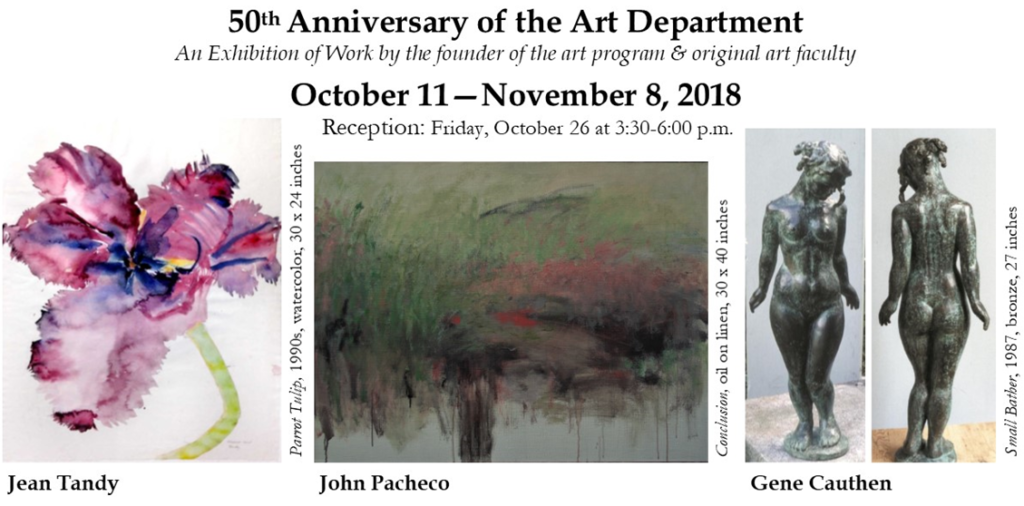 The Mount Wachusett Community College Art Department is celebrating its 50th Anniversary with a special exhibition of work by the college's original art faculty.
The 50th Anniversary Show is currently on display at The East Wing Gallery in the Raymond LaFontaine Fine Arts Center at the college's Gardner campus. The show features the work of Jean Tandy, Gene Cauthen and John Pacheco, accomplished artists who were dedicated teachers at MWCC.
"As active artists and committed teachers, they shared their passion for the arts and built a successful department, gallery and made the art program a cultural center for the community," said MWCC Art Professor Joyce Miller.
The works featured include ceramics and painting from Tandy (who founded the art department), sculptures from Cauthen and paintings from Pacheco. The show will be open until November 8. A reception is being held on Friday, October 26 from 3:30 to 6 p.m. The public is welcome to attend the reception or visit the gallery to see the show.