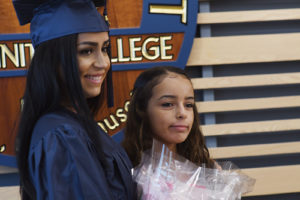 Mount Wachusett Community College has been awarded a $99,830 continuation grant for the college's Adult Education (AE) Transition to Community College program that will allow MWCC to continue assisting over 38 students a year transition from completing their high school equivalency to pursuing a college-level degree.
"The program allows students to build the social, academic, and student success skills necessary for college completion and successful employment while gradually building skills applicable to all areas of their personal, academic, and professional lives," said Adam Duggan, Assistant Dean of Adult Education and Training for Mount Wachusett Community College and the North Central Career Center.
This program provides free access to college courses and wrap-around support services for 38 people transitioning to post-secondary education after earning a high school equivalency (HiSET or GED) from an Adult Education program funded by the Massachusetts Department of Elementary and Secondary Education (DESE). The grant was provided by DESE to MWCC to fund program staffing and some student supply costs.
Duggan explained that the program is designed to improve the transition from high school studies to college studies.
"Often times these students need the supports and services of multiple offices at the college and various partner agencies in the community to support their success along their academic and career path," said Duggan. "There are too many potential barriers that can derail them without the guidance and support that this program provides."
After meeting the grant-mandated service of former DESE-funded students, the program based in the North Central Career Center can serve any individual with an earned high school equivalency, he said. More information is available through the North Central Career Center at (978)534-1481. More information on Adult Education through MWCC is available at mwcc.edu/academics/noncredit/abe.