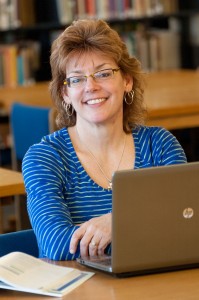 The Community Foundation of North Central Massachusetts has awarded a $67,000 grant to the MWCC Foundation to support student scholarships. To qualify for a scholarship, students must live in North Central Massachusetts, demonstrate financial need, and be a U.S. citizen or permanent resident. Award amounts will vary.
"We are very grateful to the Community Foundation for this award and for its ongoing support for students as they pursue their academic and career goals," said President Daniel M. Asquino. "The vast majority of our students remain in the area after graduating to live and work, so this funding ultimately helps strengthen our local communities and enhance the economic vitality of our region."
The foundation announced 30 new grants totaling nearly $500,000 from its general endowment funds and field of interest funds during an event June 11 at Apple Hill Farm. The grant to support student scholarships at MWCC comes from the Community Foundation's Educational Access Fund.
The Community Foundation of North Central Massachusetts is a nonprofit, community, corporation created by and for the people of greater North Central Massachusetts. The Community Foundation General Endowment Education Access Fund supports community development, environment, animal welfare, arts and culture, as well as health and human services. Since its inception, the Community Foundation has awarded over $40 million in grants and distributions from 160 funds that have been established by individuals, families and organizations.