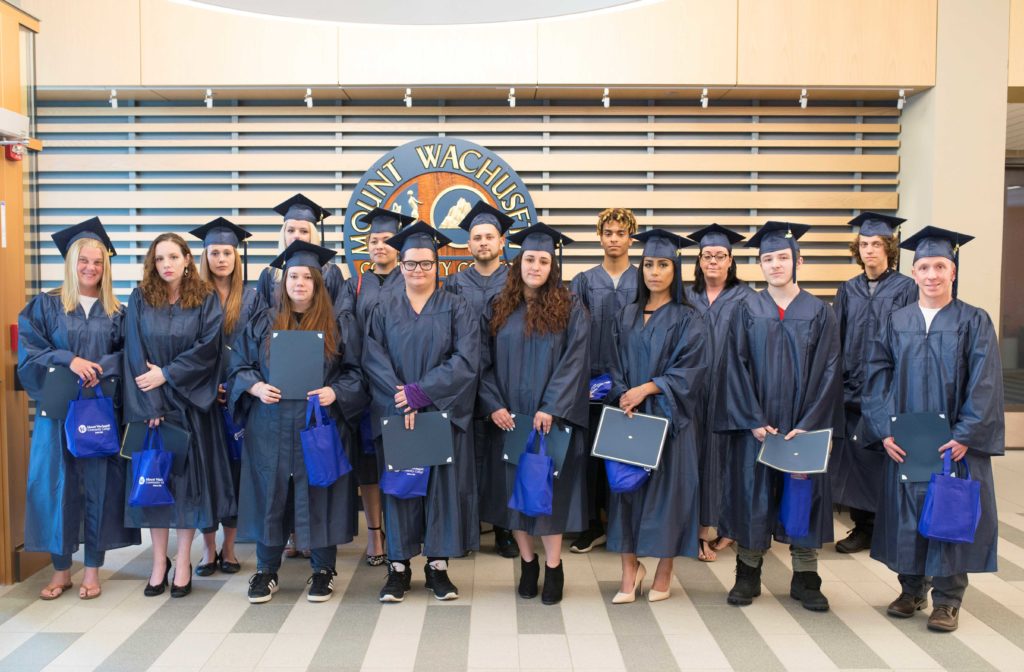 Mount Wachusett Community College celebrated the graduation of 16 students from the college's Adult Basic Education program on Wednesday.
"However you got here, I hope that you have that moment tonight where you feel the joy in yourself for what you have done," said Rachel Frick Cardelle, MWCC's Interim VP for Lifelong Learning and Workforce Development at Mount Wachusett Community College.
The graduating students receiving their high school equivalency this year were from Athol, Ayer, Baldwinville,  Bolton, East Templeton, Gardner, Leominster, Lunenburg, Maynard, Sterling, Stow, and Westminster. The graduation was the culmination of a big commitment for adults with work, family and life obligations, according to MWCC ABE Site Manager Kijah Gordon. Not only did students attend classes two to four days a week in the mornings or evenings, they had to fit in homework and successfully pass five content area tests.
"Getting their high school equivalency is life changing," said Gordon. "All of my students want to complete a college degree. This was that one thing standing in their way."
Several of the students have already decided to attend college this fall. Kijah said that everyone involved in the program is incredibly proud of the students' efforts.
ABE and ASE (Adult Secondary Education) classes at various levels are offered both in the mornings and evenings to help adults improve reading, writing and math skills in preparation for the MA High School Equivalency assessment. MWCC has an ABE site on all of its campuses.