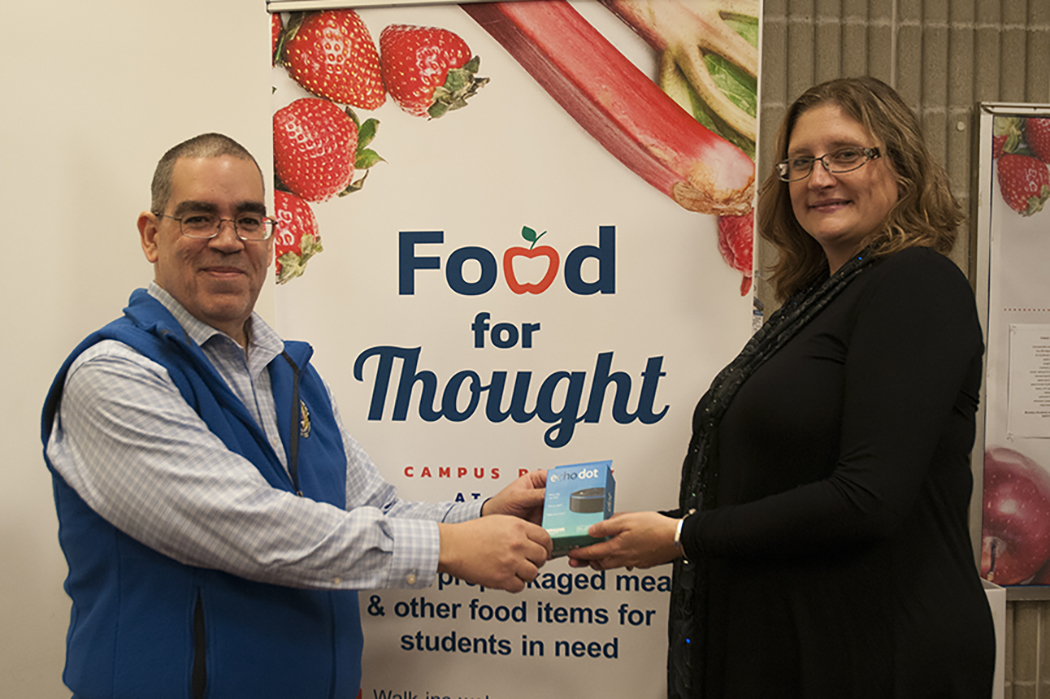 Small acts of kindness and generosity were celebrated during the Do One Thing (DOT) campaign that recently concluded at Mount Wachusett Community College.
"People don't have to do anything big… this is literally something as simple as holding the door for someone or smiling at someone," said Director of the Senator Stephen M. Brewer Center for Civic Learning Shelley Nicholson. "When you talk about words like civic engagement that sounds really big and intimidating… we wanted to break it down to its simplest level and wanted to say that something really small can have a really big impact."
The DOT campaign, organized by the Senator Stephen M. Brewer Center for Civic Learning and Community Engagement, asked people to participate in small acts of kindness and recognize those acts in others. During the campaign, that ran during the month of November, simple gestures such as holding a door, saying good morning or leaving a friendly note for someone were encouraged and noted.
"It was a really good mix of faculty, staff and students that participated," said Nicholson.
As part of the DOT campaign, more than 60 people were nominated for their acts of kindness. Those names were put in to a drawing, with MWCC Assistant Professor of Business Geraldo Maldonado winning an Echo Dot in recognition of his donation to the Food for Thought Campus Pantry.