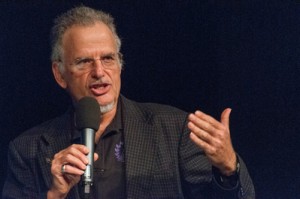 With the start of the new academic year, the Mount Wachusett Community College Foundation, Inc. has provided funds totaling $32,000 for five innovative projects conceived by college faculty and staff.
"The Innovation Fund allows us to financially support inventive staff and faculty and give them the opportunity to implement their concepts." MWCC Foundation Executive Director Carla Zottoli. "We applaud all of the applicants for embracing innovative practices and aligning their proposals with the college's strategic plan."
The college's Math Modeling Academic Initiative, which is designed to increase the college and career readiness of high school graduates, will expand during this academic year through a proposal presented by Professor Yoav Elinevsky, Patrice Lincoln, Dean of Access and Transition, and Veronica Guay, Assistant Dean of the School of Business, Science, Technology and Math.
Math Modeling began in fall 2013 with seniors at Leominster High School and Leominster High School Center for Technical Education Innovation. Last year, the project expanded to include seniors at Fitchburg High School and Montachusett Regional Vocational Technical High School. During this academic year, the 2016 Math Modeling cohort is expected to exceed 500 students as Gardner, Athol and Murdock High Schools join the partnerships.
Margaret Jaillet, Assistant Dean of the School of Health Professions, Public Service Programs and Social Sciences, was awarded a grant to expand the college's Emergency Medical Technician (EMT) course offerings by purchasing a second set of training equipment. MWCC's Basic Emergency Technicians program provides students with the opportunity to become state and nationally certified. Purchasing a second set of equipment will allow the college to double the EMT offerings and expand enrollment.
Veterans Services Director Robert Mayer received funding to purchase two laptop computers to implement the TeleHealth Computerized Health Assistance program for student veterans. As part of its VITAL program, the U.S. Department of Veterans Affairs provides electronic "face-to-face" health consultations with veterans who are unable to travel to Northhampton or Bedford VA hospital sites.
Associate Dean of Students Greg Clement was awarded a grant to initiate an international service project this academic year. The project will provide students with an opportunity to contextualize classroom learning through international service.
Professor Michelle Valois received a grant to support the MWCC Humanities Project, which is now beginning its second year. The Humanities Project engages students and the community, supports inter-disciplinary teaching and learning, strengthens the humanities at the college, and collaborates with community partners to bring lectures, discussions, and other events to the public.
Photo caption – With assistance from the MWCC Foundation, the college's Math Modeling Program will expand to more high schools this academic year.