Three new members have been added to the Mount Wachusett Community College Foundation, Inc. Board of Directors.
"We are so excited for these new members. They broaden the base of expertise on the board, expanding on the areas of business development, the arts and industry," said Carla Zotolli, Executive Director for the Mount Wachusett Community College Foundation, Inc.
The MWCC Foundation is a private, independent, non-profit organization that was established in 1971. The foundation serves as an avenue for the community to assist with the financial support of MWCC. The objective of the foundation is to financially support the educational, social, recreational, and cultural mission of the college and to benefit the students and communities the college serves. The foundation does this by providing scholarships to MWCC students, enhancing academic programs and facilities, supporting public and cultural events, and encouraging professional development for faculty and staff.
The new board members Roy Nascimento, Eve-Marie Ceryanek and Keith D. Boissoneau officially joined the board at its Tuesday, Sept. 19 meeting.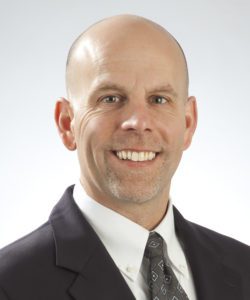 Keith D. Boissoneau, CPA, MST has been employed with Sterilite Corporation since 1997 and has been Vice President of Finance since 2001. Sterilite Corporation is located in Townsend and is the largest plastic housewares company in North America. Boissoneau serves on several local non-profit boards, including as Treasurer of both the United Way of North Central Massachusetts and the Boys and Girls Club of Fitchburg and Leominster. He also serves on the Board of Directors for the St. Paul's Catholic Schools Consortium.
Boissoneau was recently recognized as the Catholic Philanthropist of the Year by the Association of Catholic Admissions and Advancement Professionals of New England for his effort in creating and leading an endowment campaign at St. Leo School in Leominster. Boissoneau holds a bachelor's degree in Business Administration – Accounting from Fitchburg State University and a master's degree in Taxation from Bentley University.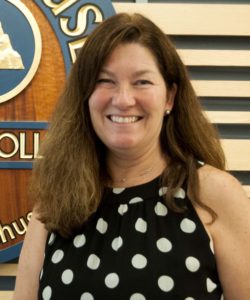 Eve-Marie Ceryanek has a Bachelor of Music degree in Music Education as well as a Performer's Certificate from the Crane School of Music, SUNY Potsdam and a Master of Music degree, Summa Cum Laude, in Flute Performance from New York University. She completed a post-graduate year of study in Flute Performance at the Royal Conservatory of Music, Brussels, Belgium, where she won a First Prize in Chamber Music.
For the last ten years, Ceryanek has been an adjunct faculty member at Cushing Academy, where she teaches flute lessons and coaches chamber music ensembles, and she also maintains a private teaching studio at her home in Princeton. Her students are regularly accepted into District, All-State, and All-Eastern music festivals, as well as into conservatories and universities as music majors. Ceryanek also serves on the Board of Directors for the Worcester Youth Orchestra, and previously served for six years on the School Improvement Council of Wachusett Regional School District.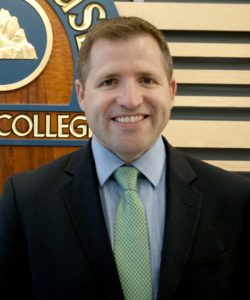 Roy M. Nascimento has been president and CEO of the North Central Massachusetts Chamber of Commerce since January 2015. The North Central Massachusetts Chamber of Commerce, an over 800-member business organization, provides leadership on issues and activities important to the local economy. A 19-year veteran of the chamber profession, Nascimento previously served as president and CEO of the New Bedford Area Chamber of Commerce beginning in 2006. He is a past president of the board of the Massachusetts Association of Chamber of Commerce Executives (MACCE) and is a past chair of the New England Association of Chamber of Commerce Executives (NEACCE) and the MACCE Council of Chambers.
Nascimento holds a bachelor's degree in political science from the University of Massachusetts Dartmouth and a master's degree in public administration from the Sawyer Business School at Suffolk University. He is also a graduate of the Institute for Organization Management at Villanova University and the Economic Development Institute at the University of Oklahoma.